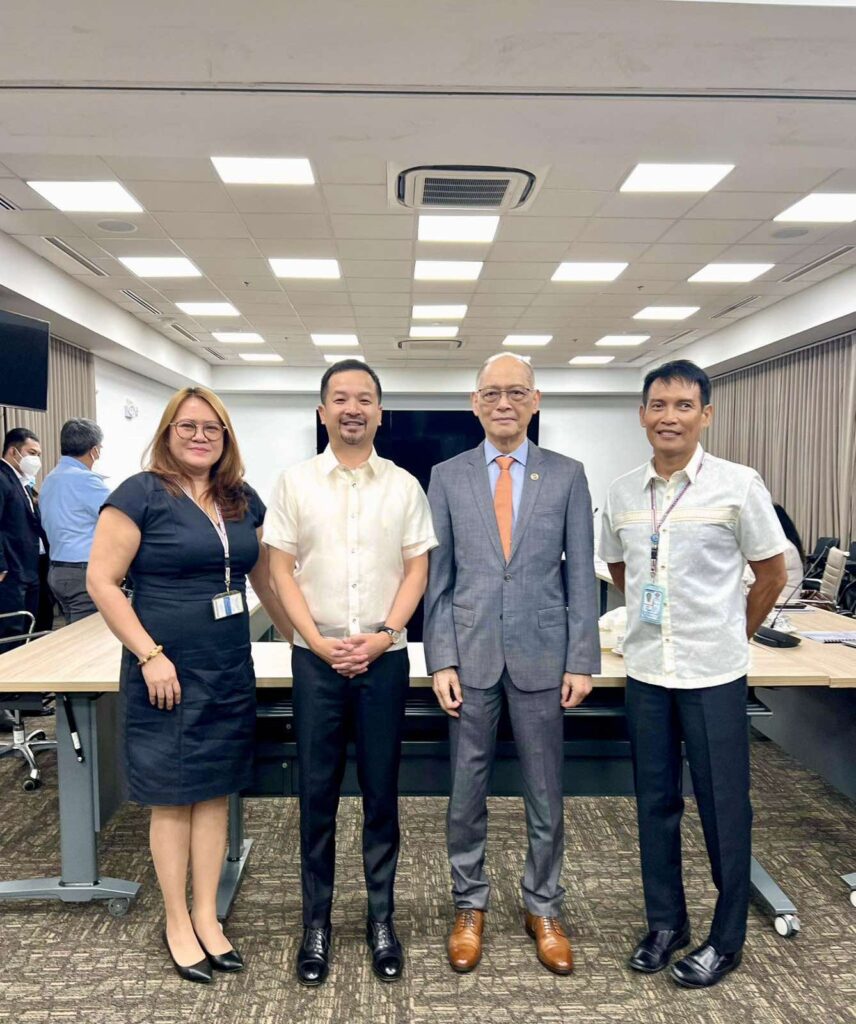 Subic Bay Freeport— Nidec Subic Philippines Corporation, a registered enterprise here, gained the unanimous approval of the Fiscal Incentives Review Board (FIRB) in an en banc meeting last Friday, May 26.  
Subic Bay Metropolitan Authority (SBMA) Chairman and Administrator Jonathan D. Tan reported that Nidec Subic had previously passed the scrutiny of the eight agency-member FIRB Technical Committee on May 18. 
He said that with the approval of the FIRB en banc, Nidec Subic will be entitled to Income Tax Holiday for six years, Special Corporate Income Tax for ten years, Duty-Exemption on Importation for 16 years, Value-Added Tax (VAT) Exemption on Importation for 16 years, and VAT Zero-Rating on Local Purchase for 16 years. 
Tan added that Nidec's application for the said incentives complies with Republic Act No. 11534, or the Corporate Recovery and Tax Incentives for Enterprises Act (CREATE), which aims to "develop the national economy towards global competitiveness by implementing tax policies instrumental in attracting investments." 
The FIRB is an inter-agency government body authorized by the Philippine law to grant tax incentives to registered business enterprises, whose powers and functions was enhanced under CREATE law.
Meanwhile, SBMA Senior Deputy Administrator for Business & Investment Renato Lee III disclosed that the FIRB-approved incentives would be applicable to Nidec Subic's Project Kinematex, which would involve the manufacture and assembly of medium- to large- size gearboxes for industrial robotics gears. 
Lee added that the ₱4.2-billion project's product line is a high accuracy gearbox used as base, arm or shoulder for industrial robots and for auto tool changer/loader of machines. For this project alone, Nidec Subic will employ a maximum of 1,074 workers.
"We are taking this investor confidence as an opportunity to attract more foreign investors to make it happen in the Philippines while it is the top 10th in the world's most promising destinations of foreign investments in the next three years, according to the United Nations Conference of Trade and Development (UNCTAD)," Lee said. 
He said that this project would immediately commence this June to produce and export 288,000 pieces annually at the peak of production, valued at ₱ 5.064 billion.
Project Kinamatex is an expansion project of Nidec Subic, which landed the top four biggest expansion project in SBF in terms of additional investments in 2022. 
Nidec Subic is primarily engaged in manufacturing and assembly of reducer gears for robotic application and home appliances since 1999, and currently employs 622 workers. (30)