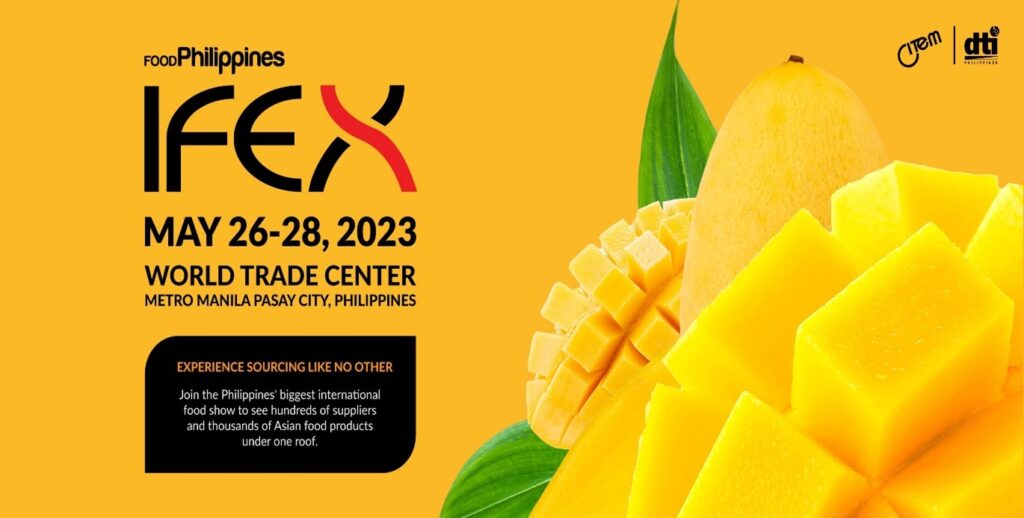 CITY OF SAN FERNANDO, Pampanga (PIA) — About 15 micro, small, and medium enterprises (MSMEs) in Central Luzon joined the International Food Exhibition (IFEX) at the World Trade Center in Pasay City.
IFEX, being held from May 26-28, is the Philippine's biggest international food trade fair where more than 500 exhibitors currently showcase their food products.
DTI OIC-Regional Director Brigida Pili underscored that business owners will surely exhibit the quality products of the region during the exhibit.
"We are hoping that our MSMEs will not only have the chance to show their products but also to link them to leading buyers locally and internationally," she said.
Among the products being exhibited are nuts, coco jams, peanut butter, bagoong and dried fish, yoghurt and other dairy products, fruit juices, chicharon, mushroom chips, pastries, candies, bottled sweets, processed mangoes, and others.
MSMEs participating in the IFEX include four from Bulacan, two each from the provinces of Bataan, Nueva Ecija, Pampanga, Tarlac, and Zambales and one from Aurora.
Namely, these are GMA Farms, Bagakeño Cashew Nuts and Gen. Merchandise, Amanda's Marine Products, Sta. Maria Dairy, Seven C Corporation, Angel-Spice Mushroom Station, RamC Food Industry, and Forturo Foods Manufacturing.
The RedJ Mushroom Farm, Lola Puring's Food Products, Apung Ota Brownies and Delicacies, RP Corpus Sales Enterprise, Pindangan MPC, and Green Thumb Agri Products and Sonia's Sweets will also showcase their products in the food fair.
Also, another six MSMEs from Pampanga have booths in the seller's area.
These are Aiza's Sweets, Sasmuan Delicacies, Lola Puring's Food Products, RPO Fine Foods, John and Mico Food Products, and Lailen's Pastries.
DTI assisted MSMEs through the provision of capacity-building activities, livelihood kits, facilities, and other entrepreneurial programs.
IFEX is a premier food trade fair with a business-to-business platform for food companies to launch their products, discover new markets, and transact with big buyers.