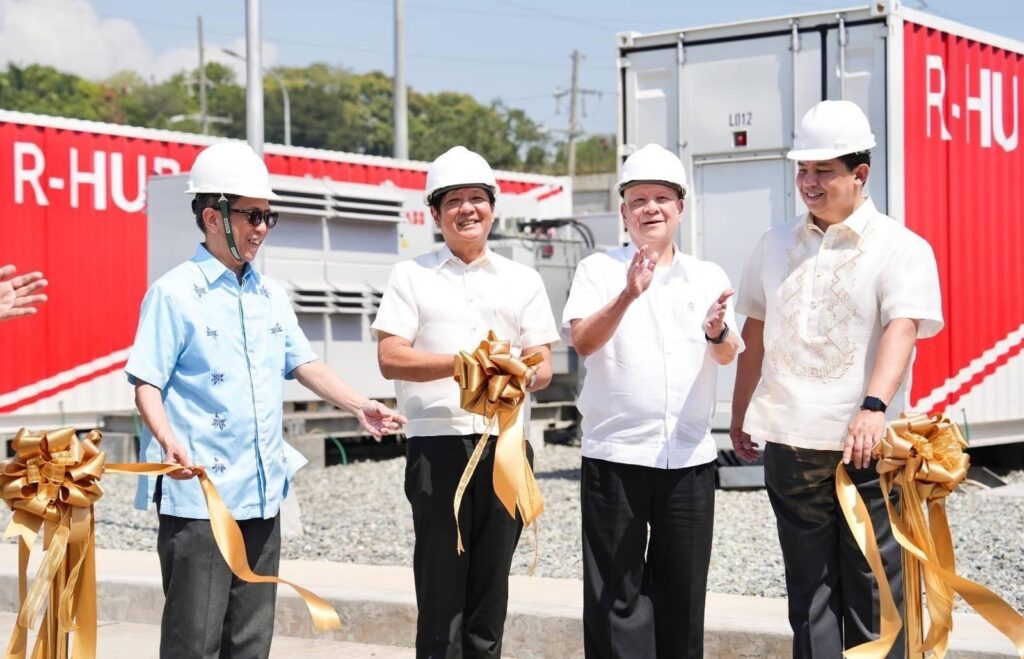 LIMAY, Bataan — President Ferdinand R. Marcos Jr. vowed to support the renewable energy industry.
In his message during the inauguration of San Miguel Global Power Battery Energy Storage System (BESS), Marcos lauded the project for its significance in the country's development.
"The government highly encourages and approves these projects. As we all know, the problems that we have here in terms of energy supply [and] in terms of energy cost are one of the biggest obstacles when we talk to potential investors to come to the Philippines," he said.
The 50-megawatt BESS facility is part of the solution to increase the supply of power, decrease the cost of power, and improve the mix of traditional and renewable sources of power. 
"We will improve the policy and regulatory framework for the renewable energy industry especially for energy storage system (ESS) technology to encourage further development of our fledgling renewables industry," Marcos pledged. 
Department of Energy is currently working on an improved and expanded version of the  ESS policy. 
"We will streamline and harmonize the regulatory framework at the national and local levels to ensure ease of doing business, to take down unnecessary regulatory burdens, and this is all part of our agenda to improve bureaucratic efficiency and sound fiscal management for a much better or streamlined more efficient system," he assured.
Moreover, Marcos recognized San Miguel Corporation (SMC) for the innovation the conglomerate introduced.
"We congratulate our visionary private sector partner for embarking on this big-ticket investment that help strengthen the foundations of our nation and guarantee its security and self-sufficiency in the decades ahead," he said.
For his part, SMC President and Chief Executive Officer Ramon Ang said BESS can have a transformative impact on the economy and lives of the Filipino people.
"This is one of the 32 facilities with a combined capacity of 1,000 megawatts that SMC Group has been building and targeting to complete by the end of this year. It is the first of its kind in the Philippines and one of the largest integrated grade scale battery energy storage projects in the world," he disclosed.
SMC BESS facilities combined, which are strategically located in various parts of the country, can support the integration of over 5,000 megawatts of renewable power source into the grid. 
It can store excess energy from traditional and renewable energy during low demand and release it back to the grid when demand increases or peaking with zero emission, zero water extraction, and no noise pollution.
SOURCE: Gabriela Liana S. Barela PIA3