NLEX Corporation has earmarked P1.2 billion in this year's capital expenditures to enhance and maintain the NLEX system as it continues to transform the experience of motorists plying the said expressway.
The tollway company sets out various initiatives to upgrade its infrastructure, toll collection system, and account management system. These projects, which involve the upgrading of its core system and equipment among others, will help improve the processing of lane transactions.
With these developments, radio frequency identification (RFID) users, who constitute 70 percent of expressway motorists, can expect faster recording of passages, balances, and reloads as well as easier tracking of individual and corporate accounts.
"We keep on investing in innovative solutions to make our processes more efficient and most importantly, make the experience of our motorists more pleasant and comfortable as possible," said NLEX Corporation President and General Manager J. Luigi L. Bautista. 
Aside from conducting software upgrade and system migration, NLEX Corporation will also replace its toll system equipment within the year. Close to 100 toll system equipment along the NLEX will be upgraded such as toll fare indicators, lane status indicators, traffic control gates, automatic vehicle classification devices, and loop detectors.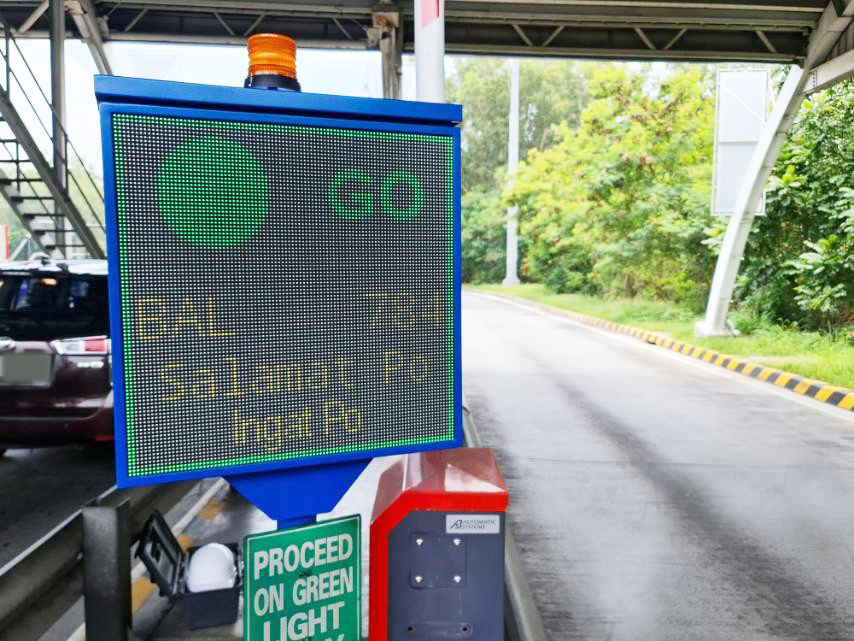 The project covers toll plazas in Balintawak, Karuhatan, Paso de Blas, Meycauayan, Marilao, Bocaue, Balagtas, Tabang, Sta. Rita, Pulilan, San Simon, San Fernando, Mexico, and Angeles. The new equipment will boost operational efficiency as these will enable faster and more accurate transactions and guide motorists better at the plazas.
Bautista noted that since last year, the company has been equipping the toll lanes with new technology devices and implementing system enhancements. He highlighted that the currently upgraded system has significantly improved the RFID transactions from reloading to checking of account balances after passing at the lanes.
The improved data transmission between the Easytrip and NLEX toll collection systems allows real-time recording of lane entries and exits as well as immediate reflection in the RFID accounts of motorists their account balances and reloads done through quick reloading channels.
In line with this progress, RFID users are constantly being reminded to be responsible motorists by maintaining sufficient balance in their account before traveling since the tollway company had observed that a number of motorists repeatedly pass the RFID lanes without load or without enough load to cover their trips.
To avoid inconvenience, motorists should check their load balance through the MPT DriveHub mobile application or via SMS by texting BAL<space>12-digit Easytrip account number then send to 09191601553. ​They may also generate their statement of account any time through the said app. Those with insufficient balance should top up either by using the MPT DriveHub app or via online reloading partners or reloading stations.
NLEX Corporation is a subsidiary of the Metro Pacific Tollways Corporation (MPTC), the toll road arm of the Metro Pacific Investments Corporation (MPIC).