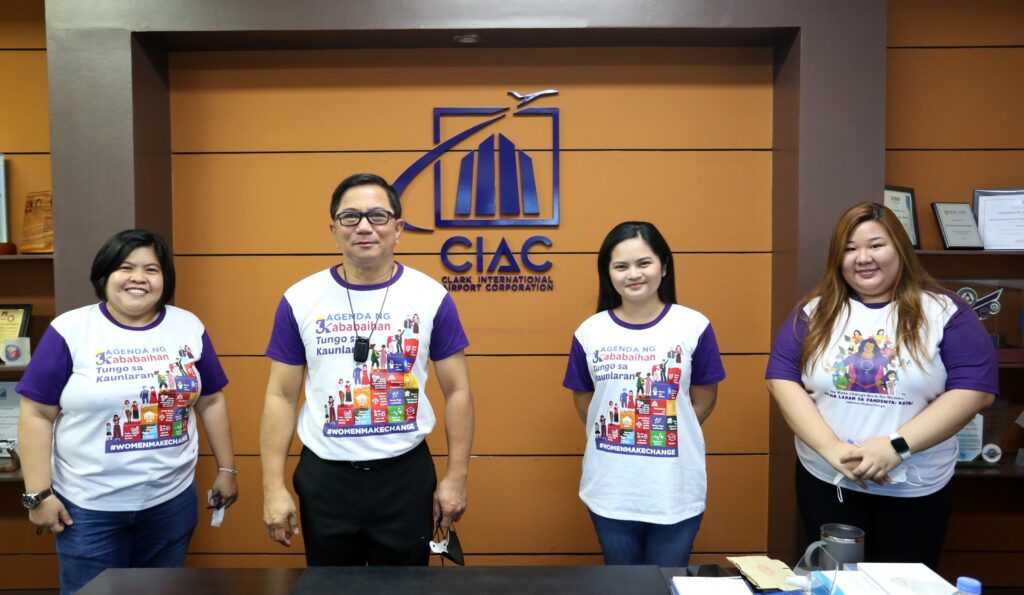 CLARK FREEPORT — The Clark International Airport Corp. has lined up several activities to empower women and promote the agency's advocacy towards a gender-balanced environment in accordance with the annual national celebration of the International Women's Month.
The CIAC Gender and Development (GAD) Committee said the activities include the display of the Women's Month information materials at the corporate building and social media platforms, and a visit to a shelter for abandoned, abused and neglected girls in Pampanga.
CIAC also implemented a Purple Tuesday where employees are urged to wear the official Women's Month official t-shirt every Tuesday for the whole month of March.
It will also hold a webinar for CIAC employees and aviation complex locators with the theme 'Matatag na Puso't Isipan ni Juana: A Talk on Mental Health, Keeping Your Emotional Health'.
The women-employees of CIAC will also be treated to a mental health break with a day tour of the Gintung Pakpak Ecopark on March 17 and 23.
CIAC President and CEO Aaron Aquino said the celebration is anchored on national and international declarations recognizing the role of women in nation-building.
This year's Women's Month celebration focuses on the sub-theme "Agenda ng Kababaihan Tungo sa Kaunlaran", a celebration of women exercising their choices, taking chances to make their voices heard and benefiting from it, and trailblazing changes.
"This year's Women's Month is a celebration of the Filipino women's power to take the narrative, raise priority issues that matter to them and call for concrete actions," Aquino pointed out.
Women's Month is celebrated annually by virtue of Republic Act No. 6949 which declared March 8 of every year as National Women's Day which was further expanded with the issuance of Proclamation No. 227 in 1998 declaring the observance of the whole month of March every year as "Women's Role in History Month."