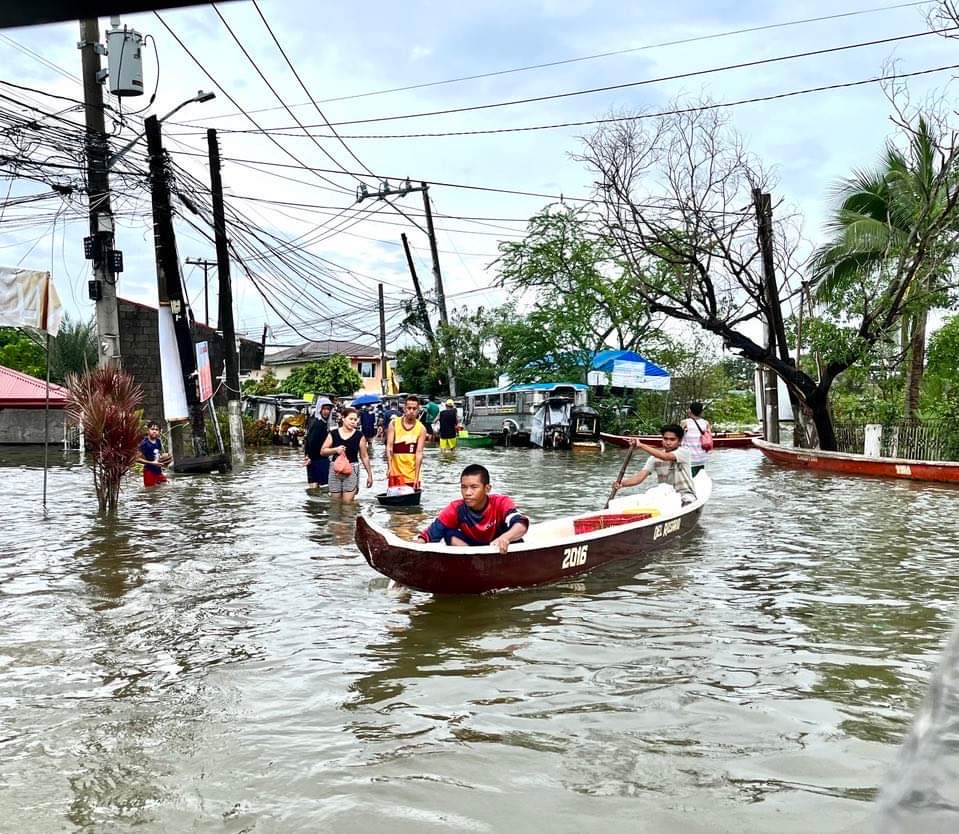 It's not too late to solve Bulacan's perennial problem with flooding, and San Miguel Corporation (SMC) president and CEO Ramon S. Ang has a solution: an extensive cleanup of polluted river systems and waterways in and around the province, which he vowed SMC itself would implement using its own resources at no cost to the government and the people of Bulacan.  
Ang made this commitment to Department of Environment and Natural Resources (DENR) Secretary Maria Antonia Yulo-Loyzaga in a recent meeting, where he presented the status of SMC's massive river cleanup initiatives including the Pasig River, Tullahan River, and the San Juan River.  
The company has already spent some P3 billion to desilt and remove solid wastes from the polluted waterways. Ang also outlined plans to fully shift its river rehabilitation efforts to Bulacan in the coming months.  
SMC, which has multiple investments in Bulacan —including the MRT-7 project, the Bulacan Bulk Water Supply facility, and the biggest development in the country to date, the P740-billion New Manila International Airport —has, in recent years, been a prime mover and advocate for cleaning up major river systems in Metro Manila.  
Shifting river rehab efforts to Bulacan  
"Our Pasig River cleanup is almost complete. After about two years, we are nearing our target of 1.4 million tons of silt and waste removed. We have also started desilting and waste extraction activities at the Meycauayan River and Maycapiz/Taliptip River. This is part of our plan to clean up rivers in the Bulakan-Obando-Meycauayan-Marilao-Bocaue-Guiguinto River System, which is critical to addressing flooding throughout the southern part of Bulacan," Ang said.  
SMC's flood mitigation program for Bulacan initially covered rivers surrounding the future site of the New Manila International Airport. However, upon the request of local government units of Bulacan, SMC expanded the program to other tributaries outside of the MMORS.  
"It's very unfortunate every time there is a typhoon, so many people in Bulacan have to suffer. Flooding has been a problem in the province ever since. With the growth in population, the emergence of settlements and developments, and no extensive and sustained effort to clean up the rivers, the situation has only gotten worse," Ang said.  
"But I am confident that with this project to extensively clean up our rivers and with the support of our provincial and local governments and the DENR, we can significantly increase the carrying capacity of our rivers and help solve flooding once and for all," he added.