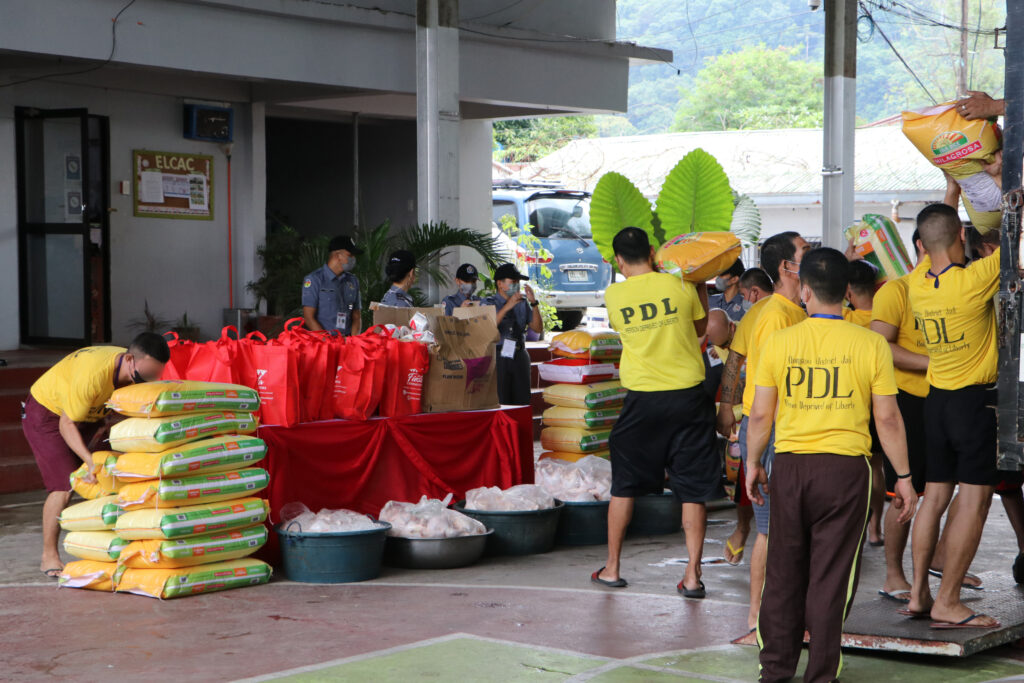 SUBIC BAY FREEPORT – The Subic Bay Metropolitan Authority (SBMA) and various tourism-related locators here pitched in to donate food packs to persons deprived of liberty (PDLs) in 
Olongapo City on Tuesday.
With the SBMA Tourism department spearheading the outreach program, the donations they have 
collected reached 173 pieces of dressed chicken and 20 sacks of 25kg rice.
Tourism Manager Mary Jamelle Camba said that companies namely, Subic RCA Intl., Great Supreme, Fiesta Communities Inc, Buena Casa, Segara Suites, Crown Peak, De Pesters Pest 
Management and Consultants thru the Camba Family, Bureau of Internal Revenue, and individuals
namely Rodel Mayor and Julius Macam were also among the generous donors of chicken and rice.
"In addition to in-kind donations of Acea Beach Resort's 53 sacks of 25 kilos of rice, and Vacation 
Villas at Subic Homes' 3 sacks of rice, the number of donated rice is now at 76," Camba said.
Camba also said that Chowking HP Ayala Mall donated 15 food packs; MSK Group donated more 
than 900 food packs, 3,000 pandesal, and four cases of bottled water; Yakiniku donated 27 cup 
noodles; Samgyupsalamat donated two boxes of tissue rolls; Xtremely Xpresso donated dry 
goods, energy drinks, and diapers; and Subic Bay Yacht Club donated alcohols, soaps, and 
toothpastes.
Meanwhile, SBMA Chairman and Administrator Rolen C Paulino said that the outreach program is 
part of the 2022 National Tourism Week celebration, which aims to pay something forward to the 
community as the tourism sector gradually bounces back from the pandemic.
"To provide some solace to the PDLs of Olongapo City Jail is a good deed worthy of praise to our 
tourism stakeholders. Mabuhay Po kayo!" he said.
With the pandemic almost over, the tourism sector is looking good with the influx of tourists increasing. Paulino said that come Yuletide season, the agency can expect more tourists.