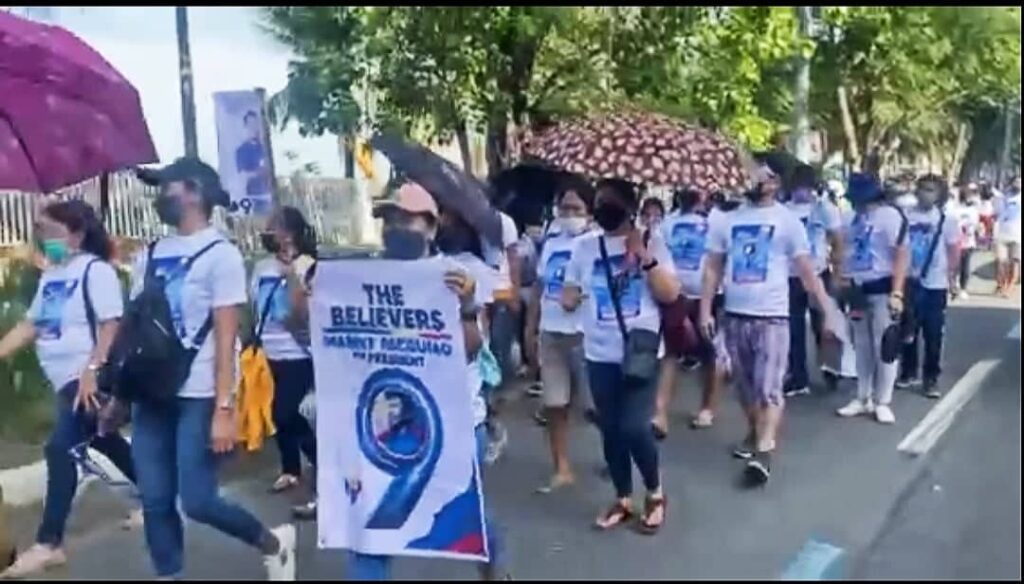 TO commemorate Labor Day, thousands of supporters and volunteers of presidential candidate Sen. Manny Pacquiao held a "prayer march" from Luneta to the Philippine International Convention Center (PICC) on Sunday.
The marchers who are Pacquiao volunteers from various areas in Las Pinas, Parañaque, Pasay, Bacoor, San Jose Del Monte Bulacan, Caloocan and Quezon City also declared that only Manny Pacquiao can truly claim as the true representative of the the country's labor sector.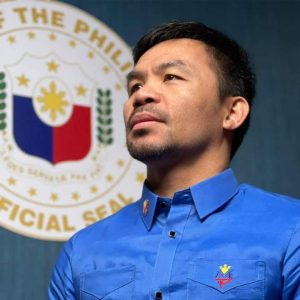 Dubbed the "Maralitang Filipino Prayer Walk" the marchers said Pacquiao's life experience as one from the depths of poverty and one who has gone through hard labor makes him the best choice for Filipino laborers. 
They said while other candidates only make promises to help Filipino workers by increasing their minimum take-home pay, Pacquiao is the only one who can make them happen because he has lived the life of a poor laborer. 
Before becoming one of the world's only eight-division boxing champion, Pacquiao has toiled as a panadero (baker) construction worker and an ambulant vendor. 
Pacquiao has promised to review the Labor Code and Republic Act 6727 or the Wage Rationalization Act, to even up the salary rate of all workers nationwide and improve the
living standards of the country's poor.
He also expressed his commitment to push for a P700-P800 per day across-the-board wage hike from the present rate of P316 to P517 per day. He said that he would also push for a P50,000 minimum monthly salary for healthcare workers to stop the migration of Filipino healthcare professionals. 
Pacquiao also promised to equalize the salaries across all regions. 
The prayer march was headed by Mel Bernabe of the Friends of MP Support Group, Pastor Jun Cabatbat and leaders various Pacquiao support groups such as Atty. Geonzon, Zaldy Realubit, Pastor Fred Balabrica, Cenon Prias, Rociel Dela Cruz, Pastor Julito Bob Sarita, Glier Tupas(FMPSG NCR), Antonio Marcelo (MPT- Panalo ang Mahirap) and King Imperial (MPT-Panalo ang Mahirap).