NATIONAL University Baliwag makes history as the first NU campus to launch the Nationalian Prosperity Walk to welcome freshmen students for the academic year 2022-2023.
Participated by at least 1,800 students, NU Baliwag marks the start of the class with symbolic walk not just on the campus but also in areas around SM City Baliwag— where NU Baliwag is located and considered as a second home to NU students.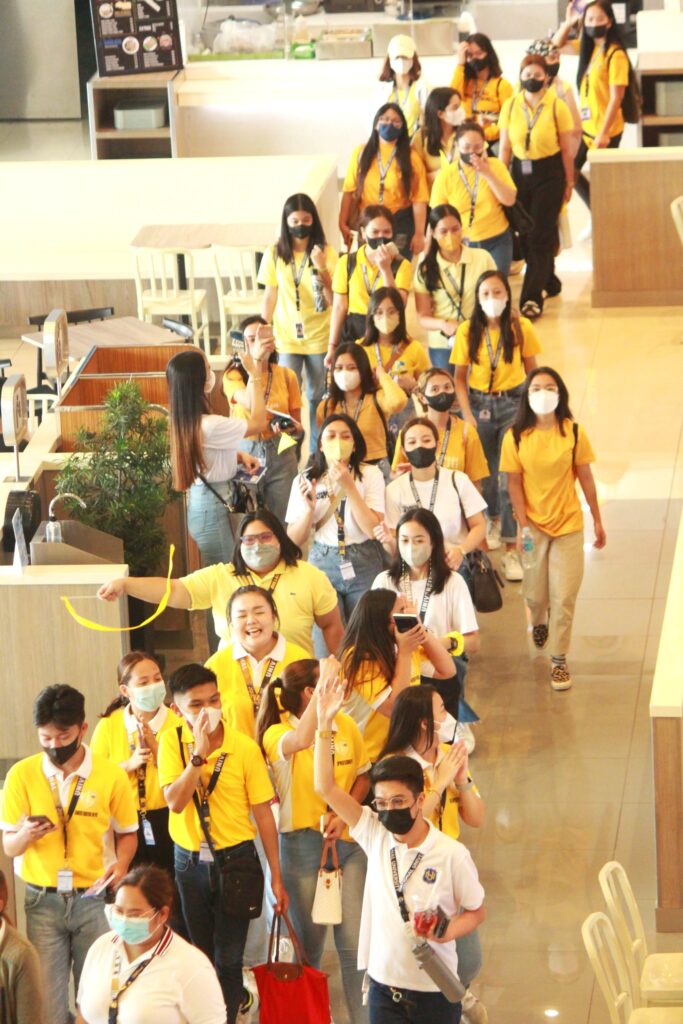 As part of Tatag Bulldogs 2022, National University's annual campaign for every school opening, the Nationalian Prosperity Walk signals a momentous beginning for students as they embark on their new journey as Nationalians. Moreover, Nationalian Prosperity Walk embodies another year of success for the institution as well as abundance. This was symbolized by presents given to students by SM City Baliwag mall tenants and affiliates.
Alongside the Nationalian Prosperity Walk, NU Baliwag also reveals the 'Katatagan Wall' where students may sign twice- on their first day as NU students and as they graduate from the university. Such act is expected to become a tradition in the institution to symbolize the students' resilience throughout their journey as Nationalians.
In preparation for the opening of classes, NU Baliwag held an orientation for students to familiarize them with the university's policies, academic guidelines, and health and safety protocols. A separate virtual orientation was also set for parents and guardians. 
With a total of 3,200 enrollees, NU Baliwag ensures excellence towards academic year 2022-2023 as the campus showcases the University's highly credible background as a provider of quality education in the country. Apart from being a Microsoft showcase school, the campus takes pride of its state of the art facilities including simulation rooms with up-to-date equipment for specific courses, and modern computer laboratories. The campus is equipped with competent and well trained faculty members from top performing schools to ensure the highest quality classroom instruction.
NU Baliwag will be implementing classes in hybrid as well as face to face for selected laboratory subjects.