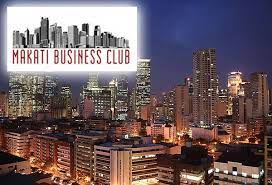 THE Makati Business Club (MBC) expressed its desire to collaborate with the government to help Filipinos find jobs and opportunities.
It congratulated President-elect Ferdinand "Bongbong" Marcos Jr. and Vice President-elect Sara Duterte-Carpio on their victory in the May 9 elections in a statement released over the weekend.
"The Filipino people have spoken and we, as well as other members of the business community, look forward to working with the incoming administration, Congress, and local governments to build our economy and to create jobs and opportunity," the business group said.
The MBC also praised the other candidates' efforts, claiming that they contributed to the highest voter turnout in history. It expressed gratitude to teachers and other election officials, election monitoring organizations, volunteers, and voters who turned out in record numbers.
"We urge everyone to channel the energy mustered during the campaign to work together to drive the changes expected by people to bring about greater inclusiveness, an improvement in peoples' lives and prosperity for all," the group said.
The MBC was founded in 1981 as a private nonstock, nonprofit business organization.
Another business group, the American Chamber of Commerce of the Philippines (AmCham), previously said it will continue to collaborate closely with government officials at all levels in order to maintain high levels of gross domestic product (GDP) growth, infrastructure development, job creation and foreign direct investment (FDI) inflows.
"AmCham remains optimistic that good governance and policies of the previous administrations will be maintained by the newly elected officials of the Philippine government," it added.
For its part, the Philippine Chamber of Commerce and Industry had urged the public to give the incoming administration time to create and disclose its growth goals.
In the meantime, the Joint Foreign Chambers said, "As business chambers, we hope to continue to work closely with government officials at all levels throughout the country for the recovery from the pandemic and to maintain high levels of GDP growth, infrastructure development, job creation and FDI inflows best achieved by continuing the governance and policies of the current and previous administrations."
Source: MAYVELIN U. CARABALLO (The Manila Times)