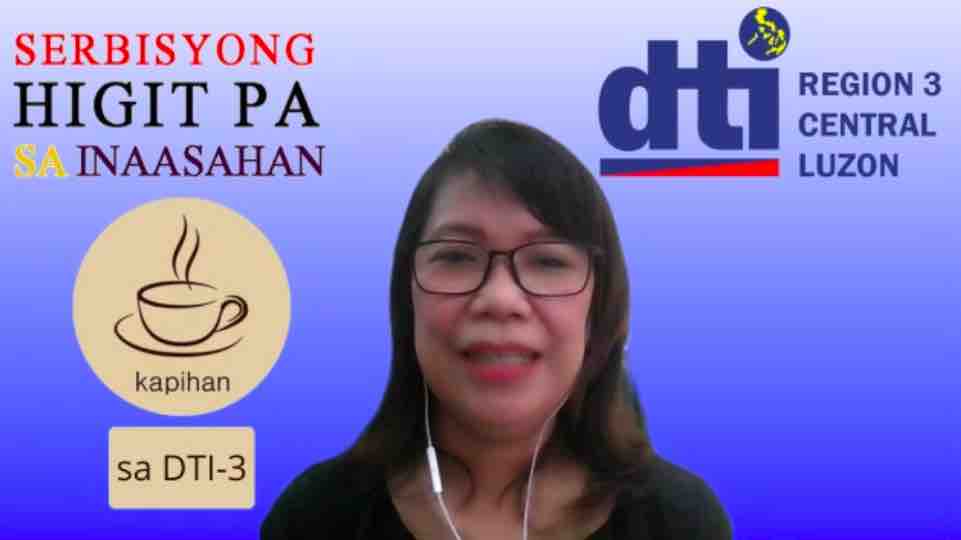 CITY OF SAN FERNANDO, Pampanga — Department of Trade and Industry (DTI) Central Luzon continues to enhance priority industry clusters in the region towards inclusive growth and competitiveness.
DTI Regional Director Leonila Baluyut said these industries include cacao, coco coir, homestyle and wearables, processed foods and nuts, bamboo, and coffee.
Currently, Baluyut said DTI is working on the localization of roadmap goals and strategies, and establishment and strengthening of local councils for each industry cluster.
"For bamboo, we are designated as the national industry cluster coordinator. That is why under the Philippine Bamboo Industry Development Council, we are busy in providing technical and secretariat support in terms of bamboo planting, skills training, expositions and exhibits, and other organizational development activities," she said.
The director said that DTI is helping these industries in their value chain from acquiring raw materials from suppliers to market distribution.
"We really want to aid our micro, small and medium enterprises (MSMEs) in terms of  having available raw materials, as well as in capacitating their people through the different training programs that we have," Baluyut said.
Aside from that, she added that DTI is conducting annual assessment to local government units (LGUs) to determine their level of productivity and competitiveness to propel economic activity.
She said that in Central Luzon, 130 LGUs have encoded their data in the Cities and Municipalities Competitiveness Index portal.
The results of the national validation, she added, will be released this month, while the regional awarding will be held in December.
Source: Marie Joy S. Carbungco PIA3