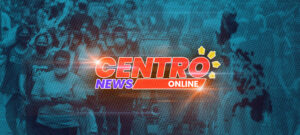 CAMP GEN ALEJO S SANTOS, City of Malolos, Bulacan — The Bulacan PNP is geared for President Ferdinand "Bongbong" Marcos Jr.'s first State of the Nation Address (SONA) on July 25, 2022, to be held at the House of Representatives, Batasang Pambansa Complex, Quezon City. 
PCol Charlie Cabradilla, Acting Provincial Director of Bulacan Police Provincial Office, said that a total of two hundred forty-two (242) personnel were deployed at different checkpoints established by the Bulacan PNP.
Meanwhile, the Bulacan Civil Disturbance Management (CDM) contingent consists of fifty-three (53) troops from the 1st and 2nd Provincial Mobile Force Companies (PMFC) and is ready for augmentation to NCRPO in order to guarantee the orderly and peaceful delivery of the President's SONA.
Likewise, all police units in the province are conducting anti-criminality and targeted police operations, as well as intensifying checkpoint operations, notably along main thoroughfares, to avert any eventualities on the said occasion.
Bulacan Police's readiness and response security measures are predicated on safeguarding the public from any potential scenario, including rallies staged by militant groups that may generate traffic congestion, impacting road accessibility.
The Bulacan PNP supports the right of all individuals to practice their freedom of expression and voice their opinions, but strongly discourages the public from participating in demonstrations.