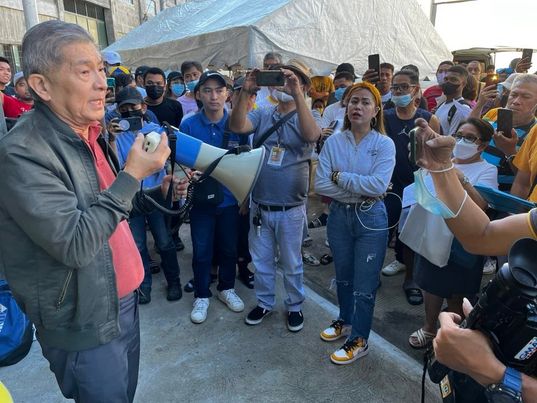 THE Bureau of Customs (BOC) on Saturday allowed the release of Overseas Filipino Workers (OFW) balikbayan boxes to its consignees despite of the earlier suspension order of the agency after slight tension looms during the releasing activity held at the Hobart Warehouse Compound in Balagtas, Bulacan.
Over 100 consignees who are all relatives of OFWs based in Dubai flocked at FR Agbay Enterprises located at the said warehouse in Sitio Tiwala, Barangay Borol 1st where more than 3,000 balikbayan boxes were scheduled to be released every Saturday.

Around 8:AM, Filipino-Chinese Robert Uy, president of FR Agbay Enterprises announced to the recipients of balikbayan boxes that the scheduled release of their packages was suspended through a memorandum order
came from Auction Cargo Disposal Division of the BOC.
The directive was ordered by Director Michael Fermin of the Internal Administration Office/ Trade Information Risk Analysis Office of the BOC.
Upon announcement the people started get angry because most of them had already spent money on renting vehicles that came from distant provinces such as Ilocos, Cagayan, Ilo-ilo, Eastern Samar, Laguna and other provinces and yet they cannot claim their balikbayan boxes.

Uy, who is also the representative of the Association of Bidders of the Bureau Of Customs said that the problem is not with them as their system of releasing of balikbayan boxes is fine and can be claimed without charges.
The claimants threatened that they will not allow the management to hold their expected balikbayan boxes because some of them came since Friday night and at dawn on Saturday just to bring back home their packages.
Uy and his fellow co-bidders talked to the people and explained that they also did not like what was happened as they really wanted the people to have their balikbayan boxes as rightful owners.
The commotion and confusion situation reached the office of Director Fermin and he immediately called up Mr. Uy and gave the go signal and allowed him to proceed the release of balikbayan boxes to the rightful owners but for those who only arrived on that day.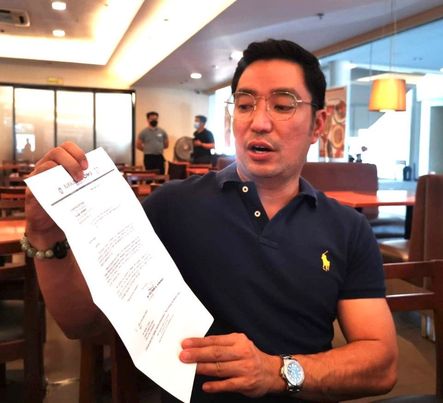 "Ayaw natin lumala pa ang sitwasyon kaya pinayagan na natin na i-release ang mga boxes sa mga claimants na dumating na sa warehouse, after nito ay stop na ang releasing at mag-hintay na lang sila ng door to door," said Dir. Fermin.
Liezel Macabebe, a balikbayan OFW who came from Ilo-Ilo, is very grateful because Dir. Fermin allowed them to get her two jumbo boxes worth P150,000.

Meanwhile, Uy also thanked Fermin for his immediate action by allowing them to release the balikbayan boxes to 300 to 500 claimants that expected to arrive.
The said balikbayan boxes were among the shipment of 16 container vans,
all consigned to Cargoflex Hauler Corporation
were declared by the BOC as abandoned goods due to being unclaimed for more than 7 months of unprocessed .
Last September 3, it was subjected to a public auction where Agbay Enterprises was the winning bidder and the one authorized to be released for pick up to the consignees.
According to Fermin, they stopped the "for pick up" system because it will not meet the time-frame as they want it now to be deliver door-to-door so that the packages will be delivered in time for the holiday season.
The door-to-door delivery will be managed by the Door to Door Consolidator Association of the Philippines (DDCAP) according to the BOC.
Commissioner Yogi Felimon Ruiz earlier said that the delivery would take one week for Metro Manila, one to two weeks for Luzon and two to four weeks for Visayas and Mindanao.
Ruiz wants the rightful owners to receive such packages this holiday season.
Fermin reiterated that there will be no more schedule of pick-up as they will only make the release through door to door delivery.
He also directed Uy and the rest of the involved members of the Association of Bidders of the Bureau Of Customs to meet him on Monday to resolve the 'misunderstanding' on the BOC suspension order.