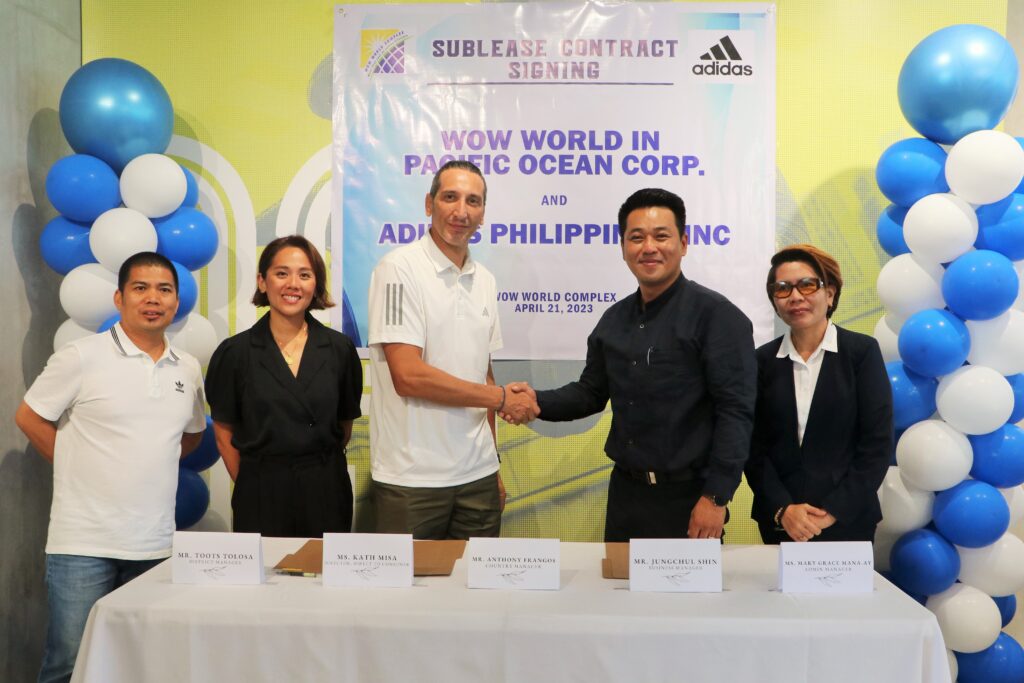 SUBIC Bay Freeport—Subic Bay Metropolitan Authority (SBMA) expressed its full support to Adidas Philippines, Inc. as the largest Europe-based sports garments manufacturer signed its renewal of sublease agreement with WOW World under the Pacific Ocean Corporation.
Adidas Philippines, Inc. recently signed the renewal of its five-year sublease contract with Wow World in a simple ceremony held at the Adidas Outlet Store located along Rizal Highway, Subic Bay Freeport Zone.
SBMA Business and Investment account officers of both Wow World and Adidas represented Senior Deputy Administrator for Business and Investment Renato Lee III, who wished all the best for both parties.
Living by its tagline "Impossible is Nothing," Adidas Outlet Store opened in Wow World at the height of the pandemic in 2020.
"We believe that in Adidas, impossible is nothing. And back in 2020, this was the store we opened while the pandemic was still happening, I think it was around August, September 2020. We believe this is the right thing to do, we have great partners," Adidas Country Manager Anthony Frangos recalled.
"We have lots of support both from our row and the SBMA. And it made us confident to come into this magic. And we're showing that with confidence, we can achieve things together. And we thank you for your partnership and your trust for the next five years," Frangos added.
Wow World manages the Wow World Recreation and Activity Center, a commercial building that houses various establishments like convenience store, a Filipino restaurant, a government bank, and the only Olympic-sized swimming pool in the area.
"Adidas Philippines, Inc. was the very first tenant of Wow World even before the Covid-19 pandemic. It is exciting to know that aside from the fact that it is the biggest Adidas outlet in the Philippines, the outlet continues to grow with us here in Subic Bay," Wow Business Manager Jungchul Shin said.
Equally elated with the partnership was Wow Administrative Manager Mary Grace Mana-ay who was hands-on in organizing the contract signing event.
"Adidas has brought us to a new level in terms of lifestyle, and in fact, you have made us as a top sublessor in the Subic Bay Freeport Zone. It is because of Adidas that whenever we talk of Wow World, they always think about Adidas," she said.