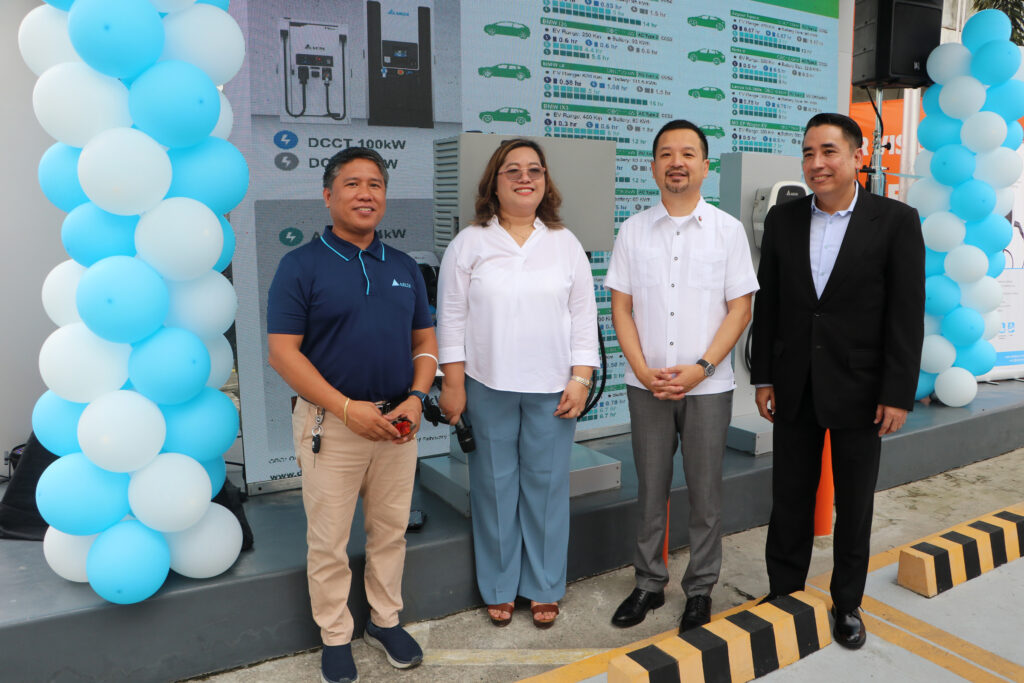 SUBIC BAY FREEPORT – The country's premier Freeport signified its readiness for electric vehicle tourism after the installation of two Electric Vehicle Charging Station (EVCS) here. 
Subic Bay Metropolitan Authority (SBMA) Chairman and Administrator Jonathan D. Tan graced the official launching of the EVCS at the Uni-Oil Subic gasoline station after a product presentation. 
"We are gearing up to attract more tourists while maintaining an environmentally healthy environment as part of my administration's thrusts. Not only that we are now expecting tourists thru the conventional fuel-powered vehicles, we are now ready for tourists on electric vehicles and e-cars," Tan said.
Tan added that another EVCS was installed at the Acea Subic Beach Resorts early this year. Both Acea and Uni-Oil EVCSs will provide the 'juice' for electric vehicles that are now on the rise due to vehicle manufacturers producing more efficient and reliable electric vehicles. 
He explained that both charging stations have two charging feeder pillars and enclosure each, and can easily accommodate two vehicles simultaneously. With the establishments of the EVCS here, Tan encourages soon-to-be new car owners to look into electric vehicles.
"Subic Bay Freeport has been known to be an ecologically-friendly area, and with the installations of these electric vehicle charging stations, Subic can be a haven for electric car owners," he added.
The Unioil Subic EVCS is a partnership between Delta Electronics International (SG) Pte. Ltd. and Unioil Petroleum Phils., Inc. Delta EV Chargers are made by Edgetech and Delta, and were demonstrated using electric vehicles Hyundai IONIQ5 from Hyundai Motors Philippines and Nissan Leaf from Nissan Philippines.
Acea Subic Beach Resort was the first to install an EVCS in Subic Bay Freeport, providing guests and visitors the option to use their electric vehicles when coming to their establishment. The EVCS in Acea was opened during the last week of January.
With Subic Bay Freeport increasing the number of EVCS, tourists with electric vehicles will now have the option to visit this premier Freeport without worrying of not having to recharge their vehicles.
"Accessibility to having electric vehicle charging stations is the key to making Subic Bay Freeport a tourist haven for electric vehicle owners. The installation of electric vehicle charging stations here will help increase confidence for first-time vehicle owners to go electric as the Freeport and the SBMA continues the fight against climate change," Tan said.
The official cited that some EVCS are now capable of charging e-bikes and e-scooters, and also have higher-power DC fast charging and combined charging system capability that is used by most newer electric vehicles.
"With the dawn of fast charging, some electric vehicles can easily replenish their battery packs within 30 to 40 minutes," Tan added.