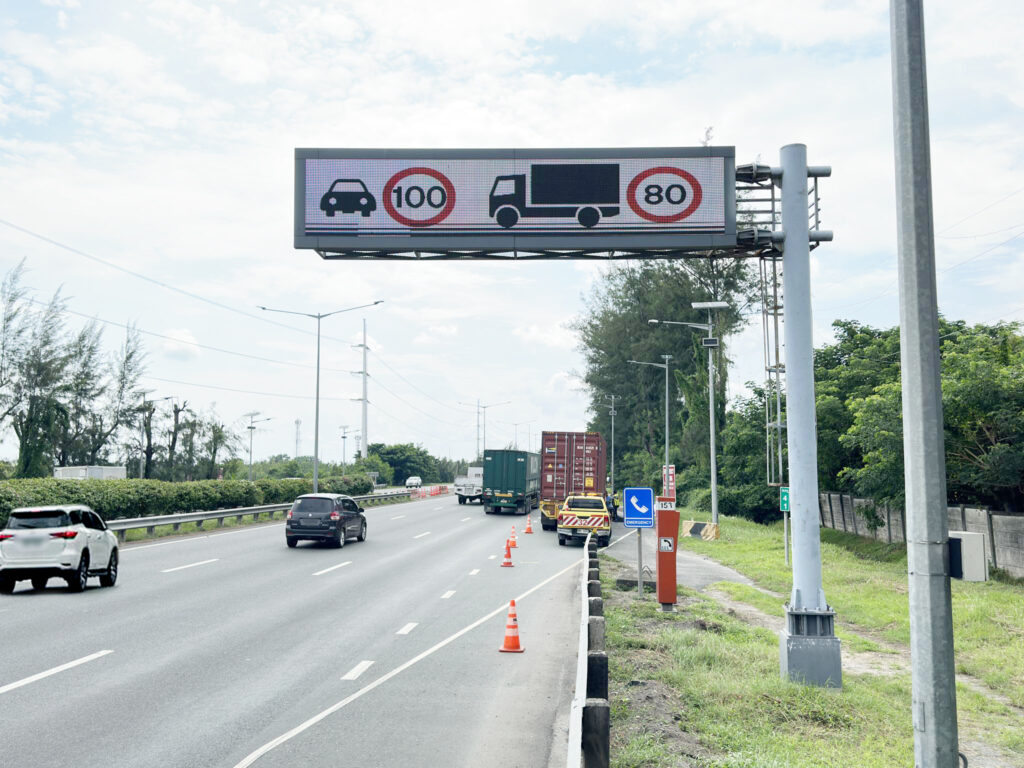 A total of 163 closed circuit television (CCTV) cameras are now operating in the whole stretch of NLEX, SCTEX and NLEX Connector after NLEX Corporation installed 12 more cameras to further enhance its 24/7 traffic monitoring and management for a more seamless and safe travel for motorists.
In addition, the tollway company also put up three variable message signs (VMS) at the newly opened NLEX Connector Caloocan to España section, bringing the total number of VMS in the whole NLEX expressway network to 31.  These message boards are useful in the dissemination of real time traffic information and safety reminders to expressway users.
"As we expand our roads, we remain devoted in providing safe and convenient travel experience to the public by boosting our systems in traffic management. These additional cameras and message boards reinforce our main goal of providing safe and hassle-free mobility in all our expressways," NLEX Corporation President J. Luigi Bautista said.
The CCTV cameras are installed at strategic locations along the carriageways and toll plazas, designed to support the traffic and security teams in monitoring and managing the real-time situation within the vicinity of the 3 NLEX expressways.
They are being overseen round-the-clock by traffic control specialists at the Traffic Control Center (TCR) to provide real-time traffic update in key areas. The TCR houses the expressways' central traffic management system to help manage the traffic and allow the assigned personnel to deploy patrol crews and emergency response teams during incidents.
"We have always been committed in providing all-day and all-night assistance and services to the motoring public," Bautista said, adding that, the tollway company has provided continuous services even during the peak of COVID-19 pandemic and has maintained the 24/7 toll operation and technical support in its commitment to provide accessible and reliable roads to the public at all times.
Bautista said that even most of the service facilities along the expressway are up 24 hours to serve as rest and refuel areas, while the company's customer service hotline and its social media pages remain active to respond to customer queries.