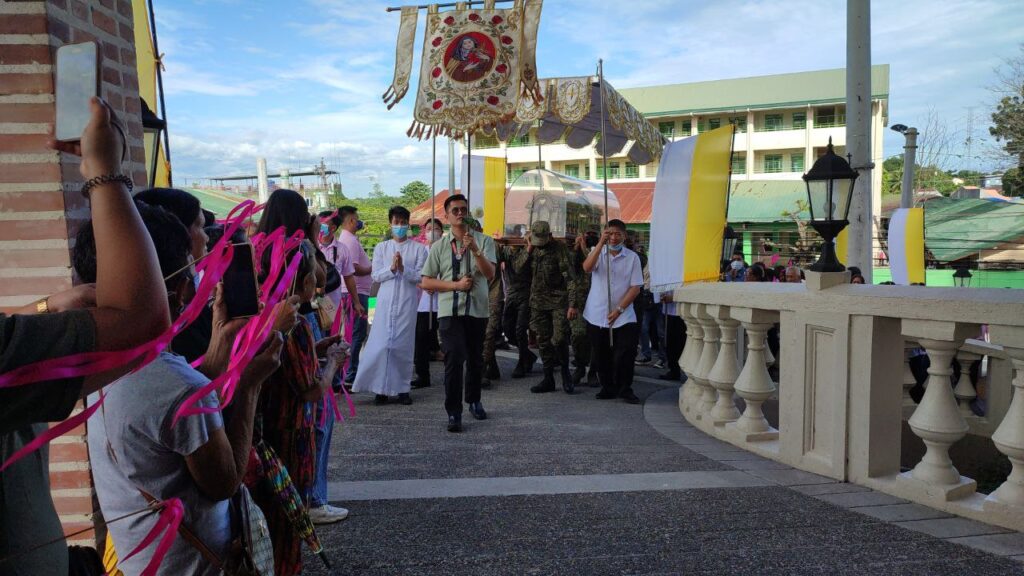 FORT MAGSAYSAY, Nueva Ecija – Soldiers of the 70th Infantry (Matatag at Matapat) Battalion, Philippine Army provided manpower, security, pallbearers, and transportation assistance to the Catholic Bishops Conference of the Philippines (CBCP) during the 5th Philippine Visit of the Pilgrim Relics of St. Therese of the Child Jesus in collaboration with the Philippine National Police, religious sector and locals of Balanga, Bataan last January 16, 2023.
The movement of the relics was from St. John Paul II Shrine, Roman Expressway, Brgy Culis, Hermosa, Bataan towards Bataan Police Provincial Office and to the Shrine of St Joseph Cathedral inBalanga City, Bataan.
Said religious event, with the theme: "Lakbay Tayo, St. Therese! Ka-Alagad, Kaibigan, Ka-Misyon" aims to strengthen the spirituality of soldiers and Catholic devotees as the CBCP designated the Military Ordinariate of the Philippines as the official host during the religious activity.
Lt. Col. Ronel dela Cruz, commander of 7OIB assured that troops are ready to assist in every way they can for the safety and success of worthy activities for the spiritual wellbeing of the people.
Maj. Gen. Andrew Costelo, Commander of 7th Infantry (Kaugnay) Division, Philippine Army, thanked the CBCP for securing their services to ensure the safety of the religious activity. He also assured that the soldiers are ready to assist them whenever their services are needed in the future.
"We would like to thank the CBCP for allowing us to be part of this religious activity and we look forward to more collaboration with them through our Military Ordinariate of the Philippines," said Maj. Gen. Costelo.