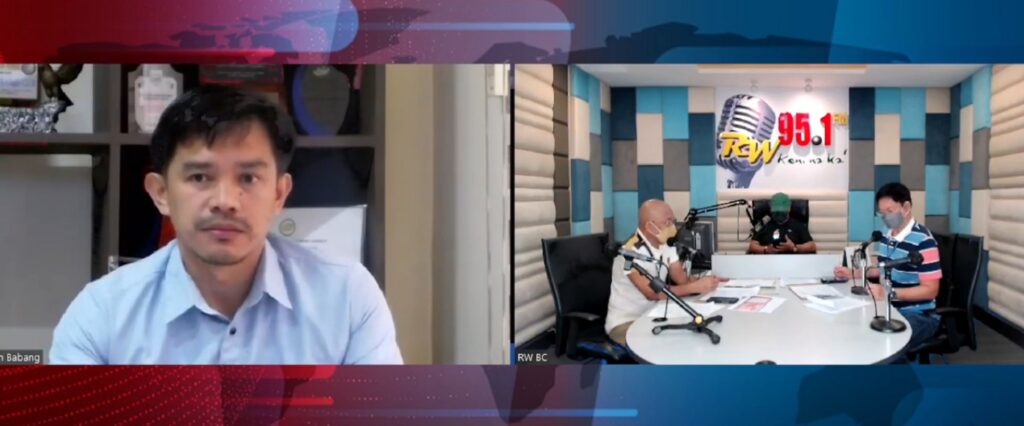 CITY OF SAN FERNANDO, Pampanga — Philippine Drug Enforcement Agency (PDEA) has intensified its clearing operations in the remaining drug affected barangays of Central Luzon.
PDEA Regional Director Bryan Babang said the presence of illegal drugs remains a problem in the region exacerbated by the existence of drug dens, entry of illegal drugs in ports, and discovery of illegal drugs in parcels.
"Our implementation of drug clearing operations is continuous for us to clear these barangays that are still affected with illegal drugs. We are also doing continuous anti-illegal drug operations together with the Philippine National Police, Armed Forces of the Philippines, and other law enforcement units," he said.
Data from the agency disclosed that 701 out of the total 3,102 barangays in Central Luzon remain drug-affected, as of September 12.
From the figure, 306 barangays are located in Bulacan, 167 barangays in Nueva Ecija, 109 barangays in Pampanga, 56 barangays in Tarlac, 28 barangays in Angeles City, 26 barangays in Zambales, and nine barangays in Olongapo City.
The provinces of Aurora and Bataan already satisfied the requirements to be declared as drug-cleared provinces.
With this, Babang emphasized that they beefed up the implementation of the barangay drug-clearing program to counter the smuggling, production, cultivation, and distribution of illegal drugs.
"We are seeing the good results of our barangay drug-clearing operations because the number of drug-affected barangays lowered… Basically, we are able to address the number of our listed drug personalities," he said.
The official mentioned that drug personalities were given various interventions such as the community-based drug rehabilitation program conducted by local government units, and the Balay Silangan reformation program.
PDEA operating unit has conducted a total of 6,128 anti-drug operations in the region, leading to the arrest of 243 drug personalities from January 1 to September 12 this year.
The agency also seized a total of 73,138 kilograms of methamphetamine hydrochloride or shabu with an estimated street value of P497,338,423; 49,086 kilograms of marijuana with an estimated price of P5,890,417; 3,034 pieces of ecstasy amounting to P4,551,000; 1,358 grams of kush worth P2,037,000; and 0.118 grams of cocaine valued at P685 during the same period.
SOURCE: Jag Lyra D. Costamero (PIA3)