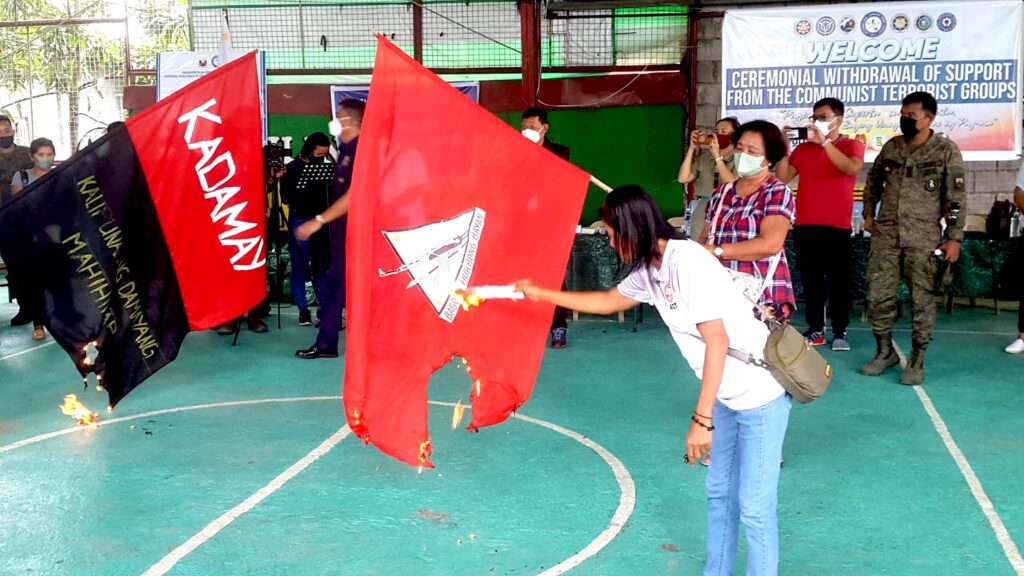 PANDI, Bulacan — About 47 former rebels in Bulacan signified their intent to return to mainstream society and pledged allegiance to the Philippine government.
Returnees are members of the Kalipunan ng Damayang Mahihirap or popularly known as KADAMAY based in Pandi town.
National Intelligence Coordinating Agency Regional Director Ma. Luisa De Guzman emphasized the importance of the whole-of-nation approach in implementing programs of the government that will help former rebels to start anew.
"Through our whole-of-nation approach, we are able to impart a message to the people that they can rely on the government," she said.
The official noted that through community consultations, they were able to bring government services in the grassroots and enrich the hearts and minds of residents.
Returnees have formed a new group named Samahan ng Malayang Kapatiran (SAMAKA) which will be their platform in availing the various services of the government under the Regional Task Force to End Local Communist Armed Conflict (TF-ELCAC).
As a start, SAMAKA was given a 500,000 grant for a water refilling business located in Villa Lois in the same town.
The group was likewise given 55 pieces of water containers by the Armed Forces of the Philippines through the help of Armed Forces and Police Savings and Loans Association Inc. and Philippine Army Finance Center Producers Integrated Cooperative.
Members likewise received food packs from the Philippine National Police and municipal government of Pandi.
The activity was highlighted with the returnees burning the flag of the Communist Terrorist Group and signing a pledge to support the Anti-Terrorism Law and the National TF-ELCAC.