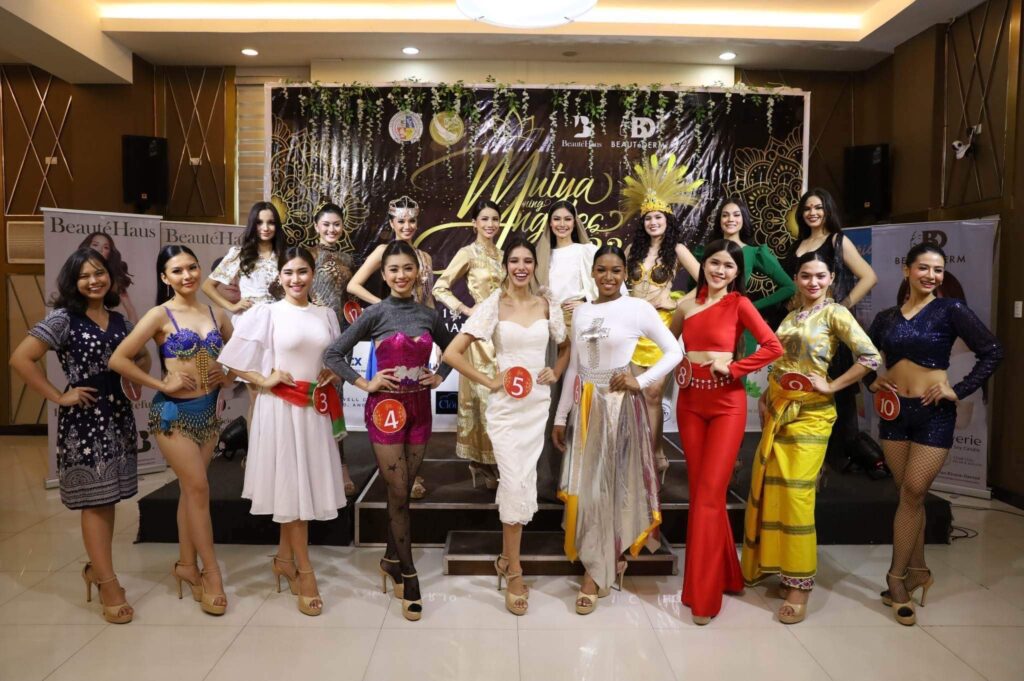 ANGELES CITY — The candidates of Mutya Ning Angeles 2022 showcased their talents on Nov. 19, 2022 at Prime City Hotel. 
The MNA is a priority project of Mayor Carmelo "Pogi" Lazatin, Jr., co-presented by Beautéderm Corporation. 
Out of the 18 candidates, 17 candidates participated in the event. Five candidates from the 17 will be chosen as the top performers who will take the stage on Nov. 26, 2022 at the Pre-Pageant night. 
Among the candidates who were present during the talent portion competition are Kassandra Mae Manlutac (Sapalibutad); Alaissa Joie Bondoc (Sto. Cristo); Eingel A. Lumbang (Sapangbato); Cayle Valerie Galang (Cutcut); Lyn Sharyl Julian (Mining); Allana Kashi Delima (Sta. Teresita); Janet Phoemela David (Lourdes Sur); Giannine Danielle Batul (Capaya); Anya Bezaleel Balatbat (Claro M. Recto); Maricar C. Tanhueco (Pandan); Dynara Maurer (Balibago); Desielyn Layug (Lourdes Northwest); Marianne Kim Rada (Pulung Cacutud); Genica Cruz (Cutcut); Myrna Esguerra (Anunas); Anna Marie Suarez (Ninoy Aquino); Joanne Marie Thornley (Balibago); Mary Kyla Villavicencio (San Jose); and Allyson Hetland (Pandan).
According to Executive Assistant IV Reina Manuel, also one of the Chairpersons of MNA 2022, the top five (5) candidates during the talent competition, will be informed via text message by the City Tourism Office headed by Anneleen Antonio-Sugui.
Lazatin's Chief Adviser IC Calaguas also congratulates all the candidates for their effort, hardwork, and confidence in showcasing their talent. Calaguas is also serving as one of the Chairpersons of MNA Working Committee. 
Serving as the panel of judges during the MNA talent competition are Peter De Vera, NCCA, National Committee on Dance; Naly Magat, singer, Interior Designer and Freelance Language Professor; Erma Manalo, Angeles City Librarian; Raymond Gonzales from Gueco Elementary School; Luchie Lozano, owner of Prime City Hotel, Lincoln Baluyut, President of Kuliat Foundation Inc.; and Nelie Maniego, Marketing and Promotions Supervisor of Hauslands. 
Part of the working committee are Angeles City Economic Development Investment and Promotions Head Irish Bonus-Llego, Rosette Ramos-Biag, Marlon Tuazon, Poklong Guina, Frederick Policarpio, Gerome Esguerra, Cecille Flores-Sanchez, and Marna Dagumboy-Del Rosario. 
The tabulators were Sharm Gonzales and Rachelle Oloya of the Mayor's Office.
The MNA coronation night will be held on Dec. 8, 2022 at the Grand Palazzo Royale.