MABALACAT CITY, Pampanga — As the May 2022 National and Local Elections draw near, most Mabalaqueños rejected reelectionist and other local candidate back into office for the May 9 elections and prefer a new and unblemished candidate.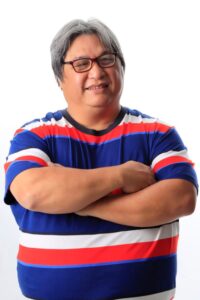 This was the result of the February 22-28 survey conducted by independent pollster Solidarity Against Fraudulent Elections (SAFE) 2022 – Philippines held in this city with almost 130,000 total registered voters.
In the survey results it found 41 percent of Mabalaqueños expressing preference for the mayoral bid of veteran broadcaster turned politician Diosdado "Deng" Pangilinan running as Independent in the 2022 local elections.
Coming in 2nd place was incumbent mayor Cris Garbo who garnered 29 percent and former Boking Morales took 18 percent and undecided 12 percent.
The survey with 5 percent of the total registered voters or equivalent to a total of 7,000 respondents were particularly asked, "Kung ang eleksyon ay bukas May 9, sino ang iboboto mong city mayor? Ang dati (Boking Morales), ang incumbent (Cris Garbo) o ang bago (Deng Pangilinan)?"
Among the issues raised are COVID-19 response, integrity, leadership, corruption, war on drugs, and peace and order, particularly the 2020 Commission on Audit Report.
The COA findings revealed that "ghost projects" slope protection  amounting to P92 million were collected from the city coffers in 2016 during the last term of former mayor Boking Morales. The case is still pending in the COA Anti-Fraud Department and has recommended the said total amount be refunded by Morales.
Meanwhile, there were allegedly series of disallowances, deficiencies and illegal realignment of funds amounting to almost P200 million amid the COVID-19 pandemic which remained unanswered despite the audit agency's letter to incumbent Mayor Garbo since June 2021.
Both Morales and Garbo served the city in various positions for almost three decades.
The latest SAFE 2022 Philippines survey was conducted by three teams with interactive methodology face-to-face and online interviews of respondents identified in random streets of the total 27 barangays amid the decline of COVID-19 cases.
One respondent urged the Mabalaqueños to reject corrupt and narco-politicians or those involved in illegal activities and are seeking reelection or a political comeback. "They don't deserve the people's votes!" she stressed.
President Rodrigo Duterte named former mayor Boking Morales and other government officials in the narco lists in 2016 at the height of the war against illegal drugs.
Religious leader and clean election advocate Aleta Castro said, "We don't want that to happen. Our destiny as a people and as a city lies in our hands. We are appealing to our fellow Mabalaqueños to be pro-active in choosing our next mayor who will espouse good governance and genuine public service."