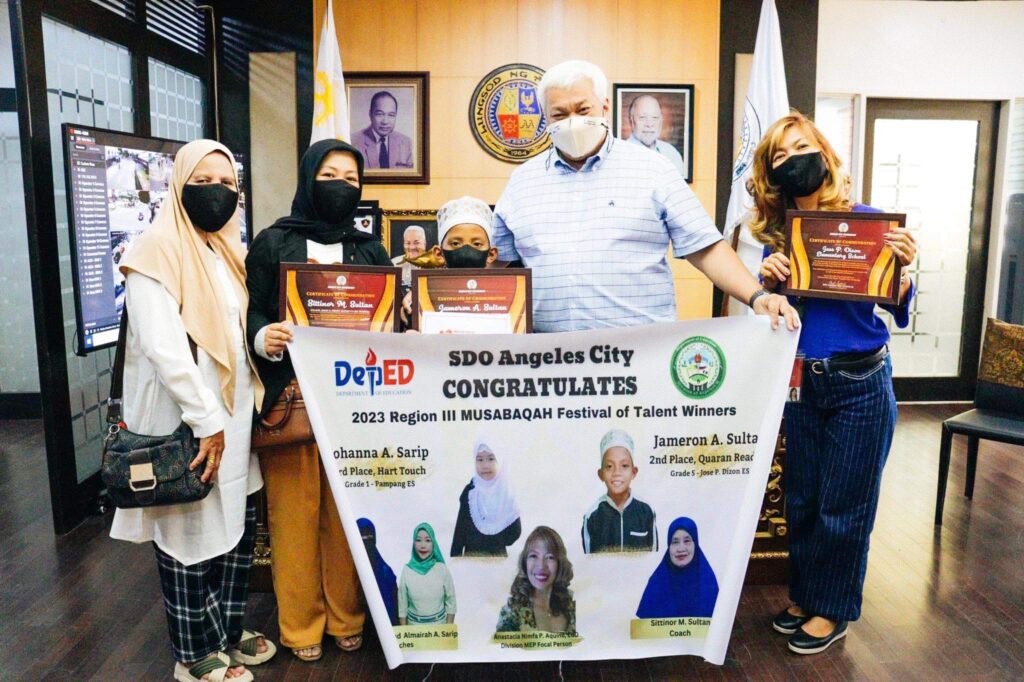 Angeles City Mayor Carmelo 'Pogi' Lazatin Jr. awarded Certificates of Commendation and cash incentives to Jameron Sultan and Johanna Sarip, both Angeleño Muslim students who received awards during the 2023 Region 3 MUSABAQAH Festival of Talent.
Sultan, Grade 5 student from Jose P. Dizon Elem. School, placed second in the Quaran Reading while Sarip, Grade 1 student from Pampang Elem. School, finished third in the Harf Touch.
Lazatin commended Sultan and Sarip for upholding and promoting their Muslim culture.
Also in photos are the mothers of Sultan and Sarip, Coaches Sittinor Sultan, Norhaida Sarip and Almairah Sarip, and Division MEP Focal Person Anastacia Nimfa Aquino.