The Korea Tourism Organization (KTO) Manila Office launched a back-to-back events: the Korea MICE (Meetings, Incentives, Conferences, and Exhibitions) Road Show and Korea Travel Fiesta 2023 from Sept. 1 to 3.
The Korea MICE Road Show was held on Friday (September 1, 2023) at The Ballroom, New World Makati Hotel graced by KTO Senior Vice President James Lee together with KTO Manila Office Director Hyung Jon Kim.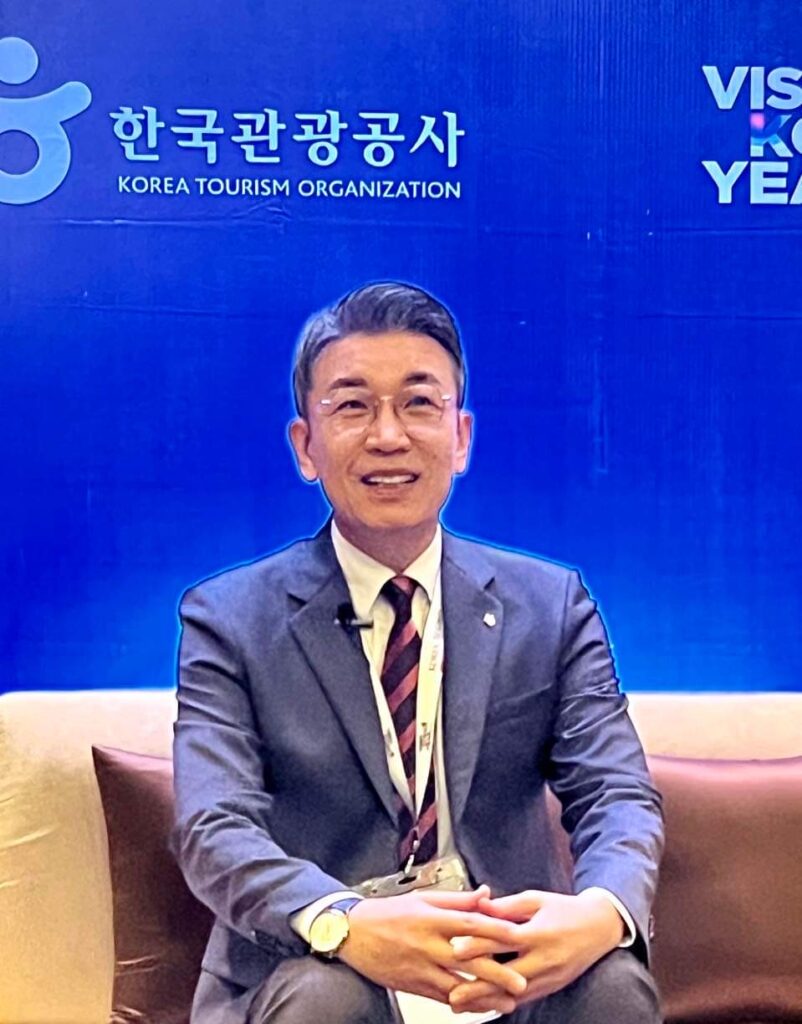 During PRESS briefing with Bulacan-based media headed by Carmela Reyes-Estrope, president of Central Luzon Media Association (CLMA), Lee said that after MICE Road Show the Korea Travel Fiesta 2023 will be held on September 2 and 3 at the Glorieta Activity Center and Palm Drive Activity Center in Makati City from 10 am to 10 pm and admission is free.
The Korea Travel Fiesta is a travel sale and showcase event of Korean tourism and culture hosted by the KTO Manila office together with the Embassy of the Republic of Korea and the Korean Cultural Center (KCC)  in the Philippines.
The event gathered Korean tourism stakeholders such as Regional Tourism Organizations (RTOs), land operators, winter ski resorts, and performance teams to create new products with Philippine travel agencies.
The MICE event gathered 250 tourism stakeholders where attractions and facilities were promoted, regional destinations were highlighted and winter tour products were introduced to travel agencies through a Business-To-Business (B2B) activity and culminating night.
In the B2B activity, there were a total of 25 exhibiting companies wherein the activity gave Philippine travel agencies the opportunity to personally talk with Korean tourism companies and organizations to negotiate deals and discuss partnerships.
Travel partners in the Philippines had their chance to get to know more about Korea's major travel destinations.
"The Korea Tourism Organization hopes to welcome more Filipino visitors to Korea this year and believes that efforts such s this event will build stronger relationships between our two countries," said KTO VP Lee.
He said more than 500K Filipinos visited Korea every year where among Asian countries, the Philippines ranks first and seventh in the world.
On August 29, KTO formally opened the Korea Visa Application Center in Taguig, Metro Manila to speed up the processing of Filipino visa application documents.
It was learned that there are 17-million tourists around the world visiting Korea before pandemic but decreased to 5.46-million on post pandemic.
Lee expected that this year 2023, the number of tourist will balloon up to 11-million because of the KTO's "Visit Korea Year" program.
According to Director Kim, Korea becomes popular to Filipinos to visit because of the influence of K-Pop and K Drama where Filipinos want to personally experience Korean culture such as the Korean food, Korean beauty, sceneries and heritage sites.
One of the tourist destination that they are proud of to b seen is the Blue House that was closed for 70 years  and now opened just recently to the public last year .
The Blue House or Cheong Wa Dae is a public park that also served as executive office and Official Residence of South Korea President located in Jongno District in Seul, South Korea.
The roadshow and travel fair precede the celebration of Chuseok, or Korean Thanksgiving Day, which will happen by the end of the month.
The KTO Manila Office was officially launched in Manila in May 2012 and is dedicated to promoting Korea as a premiere leisure, incentive, and medical travel destination for Philippine travelers.