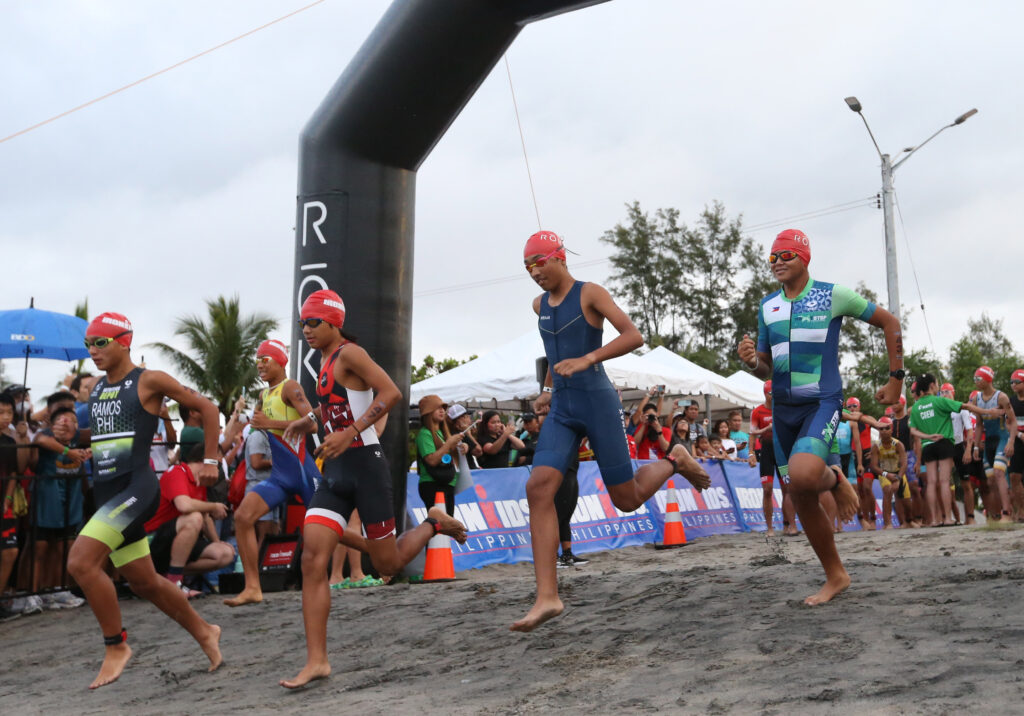 Subic Bay, Philippines- The future of Philippine Marathon showcased the fruit of their labor as they flashed their way to excellence at the IRONKIDS here in Subic Bay.
A total of 171 kids aged six to 15 years old clashed for this year's first IRONKID title in the event starting and ending at the heart of Subic Bay.
The IRONKIDS race covered various distances depending on age category from 100 to 250 miles of swimming, and one to two kilometers of running for the young ones, who could potentially grow up competing in the 5150, 70.3 and full IRONMAN in the future.
Winners of the IRONKIDS were Euan Ramos and Zabelle Eugenio
Ramos battled back from joint fifth in the swim with a big surge in the bike then stayed in control in the closing run to rule the premier 13-15 division in 24:34 with combined clockings of 04:53 (swim), 11:07 (bike) and 06:50 (run) over 250-m swim, 6-km bike and 2-km run distance. While, Eugenio, from San Isidro, Rizal, bested Erin Burgos in  28:54, clocking 05:01 in the swim and sustaining her charge with 12:20 and 09:01 times in the bike and run legs. Burgos finished in 29:22 with times of 05:17, 12:22 and 09:00, while last year's Vermosa winner Celinda Raagas settled for third in 30:04 (05:32-13:15-08:40).