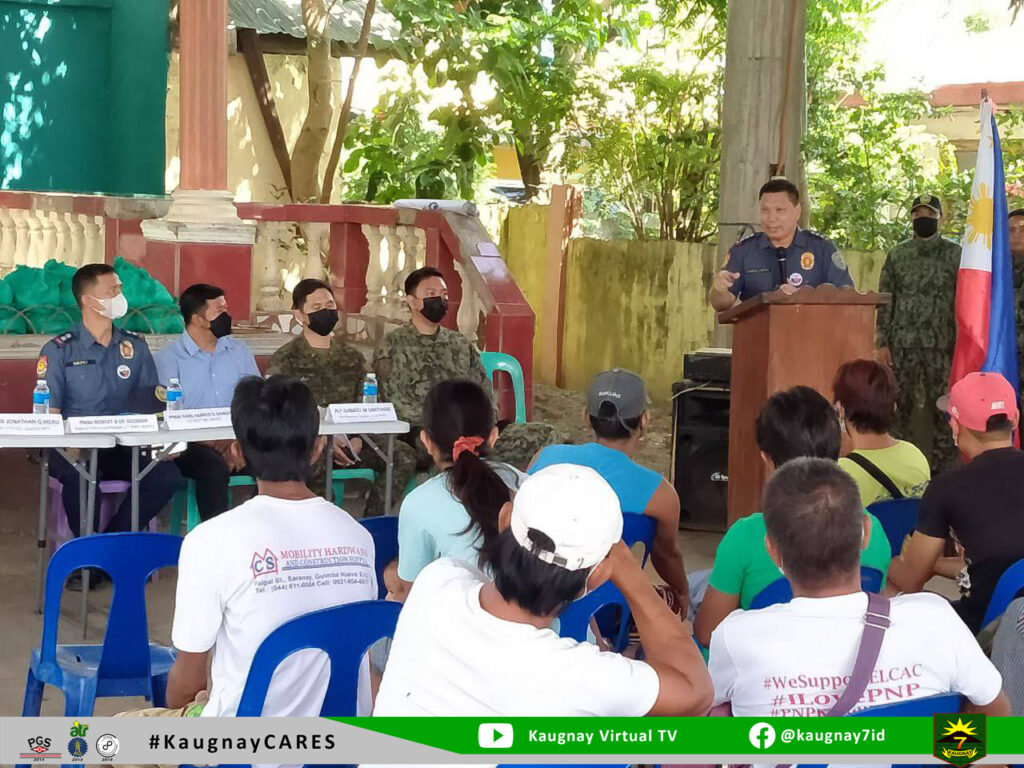 FORT MAGSAYSAY, Nueva Ecija – A total of 20 farmers who were members of the communist terrorist group (CTG) affiliated Liga ng Mangagawang Bukid (LMB) in Guimba, Nueva Ecija withdrew their support to the communist groups during the Oath of Allegiance ceremony held at Guimba, Nueva Ecija on November 17, 2022.
The activity was facilitated by the Alpha Company, 84th Infantry (Victorious) Battalion (84IB), 7th Infantry (Kaugnay) Division, Philippine Army and Guimba Municipal Police Station together with 2nd Police Mobile Force Company. It was also witnessed by the local government of Guimba and other concerned agencies.
Hon. Jose R Dizon, municipal mayor of Guimba urged the former CTG supporters to live a prosperous and peaceful life through a message that was delivered during the ceremony.
Meanwhile, Lieutenant Colonel Enrico Gil C. Ileto, Commanding Officer, 84IB lauded the former CTG decision to cease their support to the communist group and assured that the unit will support them in embracing normal life along with the government.
On the other hand, Major General Andrew D. Costelo, Commander, 7ID urged the active supporters and members of the communist groups to surrender and withdraw their support, "The Kaugnay Division in coordination with other concerned agencies will always give its full support to the former rebels and supporter as they embrace peaceful life in the folds of the law", Costelo ended.