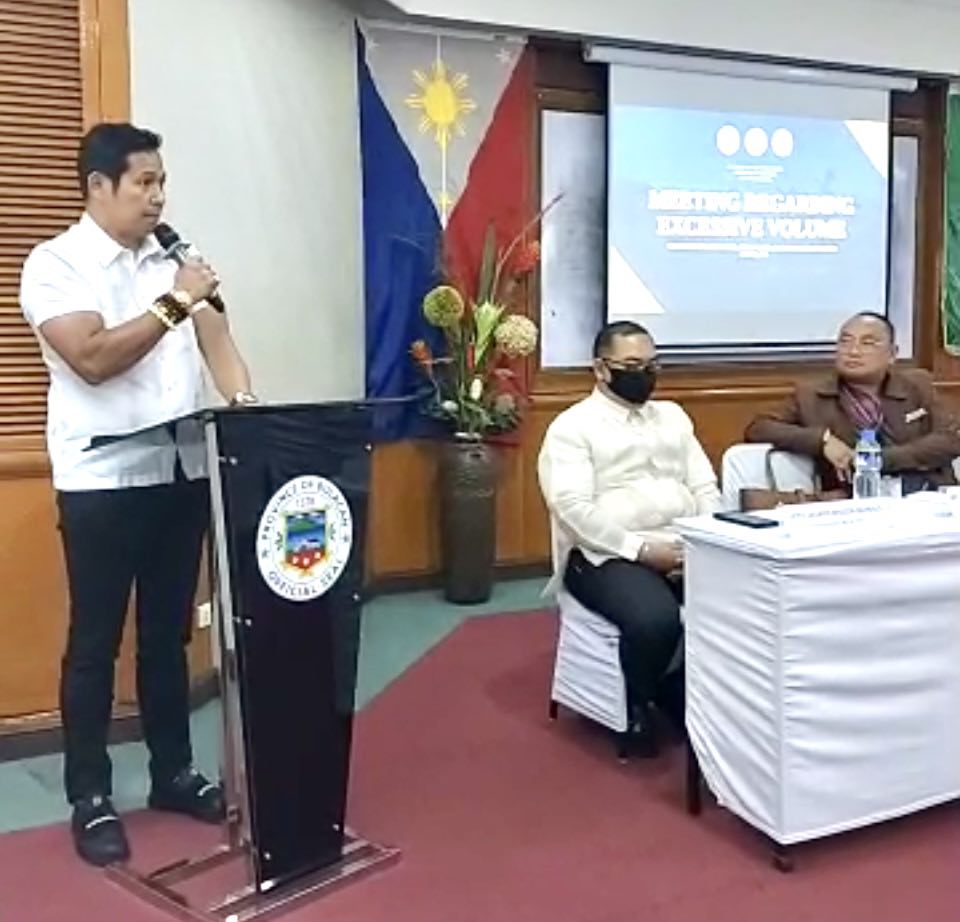 CITY OF MALOLOS – Bulacan Gov. Daniel R. Fernando and Vice Gov. Alexis C. Castro stand firm in their directives with regard to strict implementation of provincial ordinances against excessive volume and environmental protection during the meeting held at Balagtas Hall in Hiyas ng Bulacan Convention Center last May 17, 2023.
Fernando reminded hundreds of stakeholders in attendance including haulers, owners of processing plants, quarry permittees and operators in Bulacan that they should abide the laws including Provincial Ordinance C-005 and Provincial Ordinance No. 64-2018 among others to avoid facing penalties and sanctions for the destruction of infrastructures and environment.
"Hinihiling ko po sa inyong lahat na sumunod kayo sa itinakdang regulasyon. Gawin po natin legal ang operasyon at naayon sa batas para hindi na rin po kayo maabala. At 'yung mga mahuhuli na hindi tumatalima, harapin din po ninyo ang karampatang parusa para sa inyong nagawang paglabag," Fernando said.
Bulacan Environment and Natural Resources Office Head Atty. Julius Victor C. Degala also discussed the prevalent issue on excessive volume of in-transit vehicles that destroy public roads. He said that the allowed volume depends on the quarry materials hauled (20-24 cu.m. or MT as specified on the Delivery Receipt up to a maximum of 28 cu.m. or MT as consideration) and the load should be in its original sidings and must have a cover.
He also emphasized the importance of having complete documents when transporting cargos like minerals or quarry products that includes Delivery Receipts (DR) and Transport Slips (TS) to be able to pass through the public roads in the province.
The said regulation also applies to other trucks from nearby provinces that need to pass through Bulacan to get to their destination.
Atty. Degala also presented BENRO's revenue collection from P68,251,596.79 (January to April 2022) to P78,067,259.50 collection (January to April 2023), which has a 14.37 % increase compared to the same period last year. 
Further, he reported that during the conduct of their excessive volume apprehension with the help of PNP and other concerned agencies from January to April, 46 trucks were seized and the province earned P300,000 for penalties and on May 1-12, 51 trucks were apprehended and collected P280,000 penalties wherein the governor has joined the special operations.
Also present during the meeting were Provincial Director PCOL Relly B. Arnedo of Bulacan Police Provincial Office represented by PMAJ. Almer Eustaquio, Provincial Legal Officer Atty. Gerard Nelson C. Manalo, Provincial Administrator Antonia V. Constantino and Board Members Raul A. Mariano and Arthur A. Legaspi.