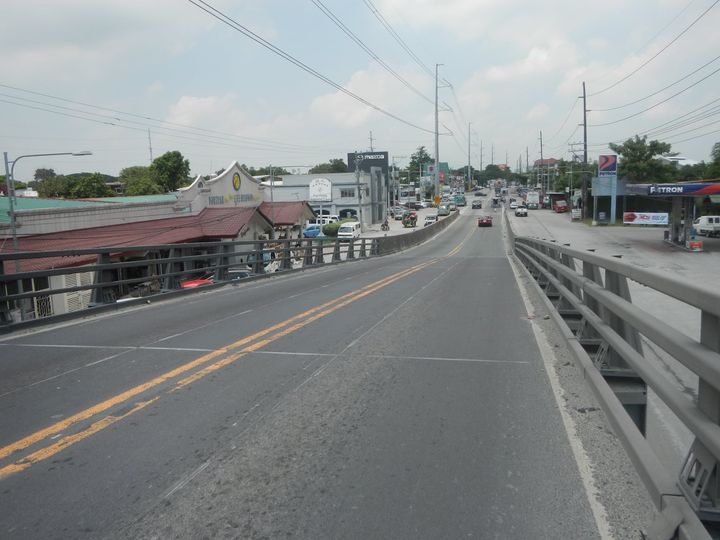 THE Department of Public Works and Highways – Regional Office III has disclosed that plans are underway to undertake repair of damaged portion of Lazatin Flyover along Jose Abad Santos Avenue, City of San Fernando, Pampanga.
The Lazatin Flyover is a modular steel type structure made up of five (5) spans on four (4) piers with a total length of 195 linear meters, with a total approach length of 120 meters.
This project was implemented by DPWH Unified Project Management Office – Bridge Management Cluster (UPMO-BMC) under the Mega Bridges for Urban and Rural Development Project (MBURDP).
As early as December 19, 2019, the Pampanga 1st District Engineering Office has recommended to UPMO-BMC the immediate replacement of damaged expansion joints and deteriorated steel floor the steel bridge.

On November 15, 2021, an ocular inspection on the damaged flyover was made by the French company Matiere S.A.S. which supplied the flyover's superstructure materials.
On December 2021, UPMO-BMC Project Director Rodrigo Delos Reyes has requested to Mr. Philippe Gouvary, Resident Manager of Matiere SAS to schedule the repair of damage components of the flyover.
Gouvary proposed to start the jacking of the flyover on January 10, 2022 and afterwards to proceed with the needed repairs.
Earlier on, on December 28, 2021, Project Director Delos Reyes even requested the DPWH Regional Office III to assist in the information dissemination by advertisement and issuance of notice to individuals and motorists that may be affected by the temporary closure of the said flyover and the identification of corresponding alternative route during the schedule of repair works.
Last April 11, 2022, a coordination meeting was held between the City Engineer of LGU City of San Fernando, representatives from UPMO-BMC and key officials of Pampanga 1st District Engineering Office.
According to District Engineer Almer Miranda, all concerns related to the condition of the flyover were discussed including actions to be taken such as traffic management and rerouting plan once the flyover repair begins.
Engineer Miranda said that they are now awaiting the final schedule of repair works coming from UPMO-BMC and Matiere SAS before the LGU can recommend the alternate routes and for his office to undertake the corresponding advisories to the public. 
SOURCE: DPWH Regional Office III
PHOTO CREDIT: "Lazatin Boulevard Flyover (Dolores – San Juan, City of San Fernando, Pampanga)" by Judgefloro is licensed under CC by 1.0