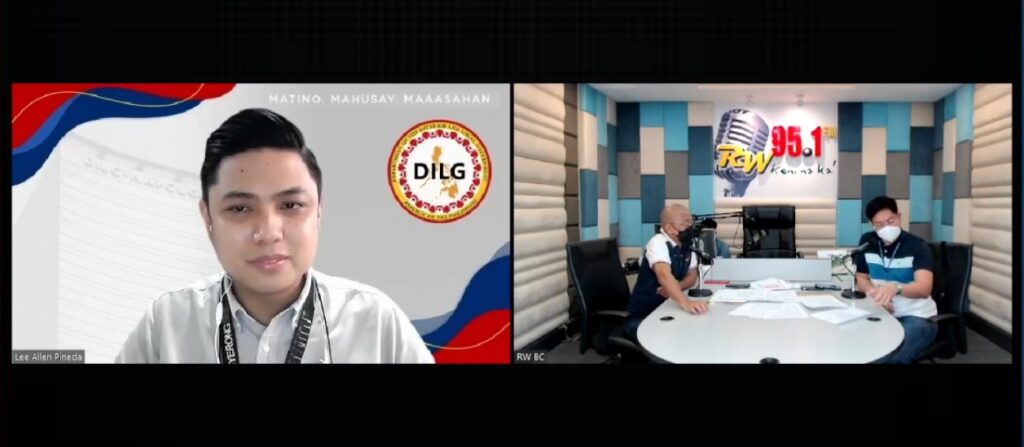 CITY OF SAN FERNANDO, Pampanga — Department of the Interior and Local Government (DILG) is assisting newly-minted local chief executives in Central Luzon on their First 100 Days agenda.
DILG Region 3 Local Government Capability Development Division OIC Lee Allen Pineda said the period is crucial given that the officials must familiarize themselves with their roles, and build rapport with national government agencies and local offices under their jurisdiction.
"They also have to establish their development strategies for the next three years during their term. That is why newly-elected local officials need to undergo the programs offered by DILG for them to be assisted in fully understanding their responsibilities," he added.
DILG already conducted an orientation on the development of the First 100 Days agenda, and the executive agenda where officials of local government units (LGUs) plotted and strategized their priorities during the period.
In addition, Pineda shared that they are also intensifying the provision of capacity development activities, and technical assistance to LGUs on the formulation of their development and strategic plans especially with the implementation of the Supreme Court ruling on the Mandanas-Garcia petition.
"We are also assisting the officials in the formulation of their comprehensive development plans, capacity development agenda, and executive-legislative agenda to ensure that they have incorporated their basic functions and services devolved to them due to the Mandanas-Garcia ruling," he cited.
The ruling created a balloon of about 28 percent or more than P234.4 billion in the internal revenue allotment of LGUs from taxes collected by the national government, aside from the collection of Bureau of Internal Revenue.
Also in line with the Supreme Court ruling, Pineda emphasized that DILG will continue assisting LGUs given that they now have the responsibility of reinforcing programs and projects for their respective localities, and not only depending on those funded by the national government.
"The good thing about this is that the LGUs are given the opportunity to directly perform the services devolved to them, and at the same time ensure that the services provided by the government are given to the people," he stressed.
The ruling transformed a full devolution of power to the LGUs with the responsibility of managing and budgeting the services for health, agriculture, community-based forestry, public works, social welfare, tourism, telecommunication, housing, investment support, protection, solid waste management, and other frontline services in their localities.
SOURCE: Jag Lyra D. Costamero (PIA3)