CLARK FREEPORT ZONE, Pampanga — An executive of the Clark International Airport Corp. on Wednesday said that immediately after the recent inclusion of Clark International Airport (CRK) as one of the world's most beautiful airports, the government aviation firm has begun the process of building an entertainment and events hub near the airport.
"The planned Clark Entertainment and Events Hub in a 30-hectare portion fronting the Clark airport within the civil aviation complex will further beautify the airport's surroundings, perfectly timed with the Clark airport's recent distinction," CIAC President Arrey said.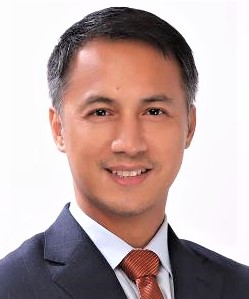 The CRK received the prestigious Prix Versailles Laureate in its list of World's Most Beautiful Airports in 2023, an annual distinction that serves as the World Architecture and Design Award of the United Nations Educational, Scientific and Cultural Organization (UNESCO) for exceptional architecture and design. 
The CIAC's planned events hub is aligned with President Ferdinand Marcos, Jr.'s vision for the sustainable and thriving development of the region, Perez added.
"We'll soon avail of the required services of industry experts for a thorough study along with the detailed architectural and engineering design, guaranteeing the project will address diverse needs, from hosting international events and sports activities, and from being a premier destination for meetings, incentives, conferences, and exhibitions, to improving mobility, commercial offerings and entertainment amenities," Perez said.
The project's components will include a multi-modal mobility hub, an airport mall, a convention center and indoor sports arena with a minimum seating capacity of 30,000 people, all of which are designed to boost tourism, promote entertainment and sports development and healthy lifestyle that will attract travelers from around the globe, he noted.
Perez added the dynamic urban hub project will surely enhance transportation infrastructure, connectivity, sustainable tourism and foster economic growth.
The Clark airport is an alternative gateway which can serve as many as eight million passengers annually.  It services ten domestic flights including Caticlan (Boracay), Puerto Princesa and Busuanga, Davao, Cebu and Cagayan de Oro, with eleven international routes such as Dubai, Doha, Incheon, Hongkong, Bangkok, and Singapore.