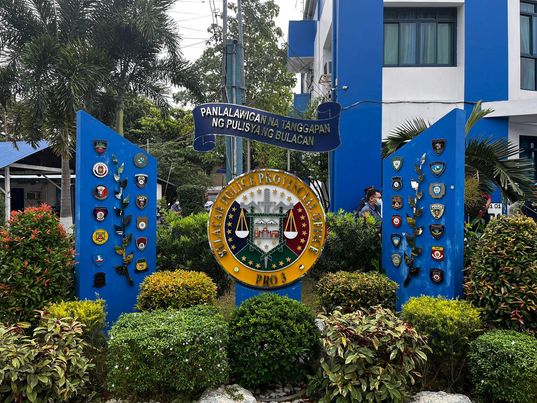 CAMP GENERAL ALEJO S SANTOS, City of Malolos — Six hundred eighty-seven (687) Bulacan PNP personnel composed of 108 Reactionary Standby Support Force (RSSF), 323 to secure the cemeteries and columbaria, 207 to secure the places of convergence, and 49 road safety marshals will be deployed in the nation's observance of All Saints Day and All Souls Day.
Additional 665 Force Multipliers and 403 Advocacy Groups will also be deployed to assist the motorist, as will an influx of people who will pay homage to their loved ones.
The Bulacan Police Red Team was tasked to conduct an inspection and preparation of the different police stations and other support units of this office, including the police hubs established in this province.
In preparation for this yearly tradition, the Bulacan Police established Police Assistance Desks (PAD's), Motorist Assistance Desks (MAC's), and Traffic Assistance Desks (TAD's) in different strategic areas such as cemeteries, bus terminals, and points of entry and exit along the North Luzon Expressway (NLEX).
This will serve as security measures to assist the motorist and maintain peace and order in the province.
Dissemination of safety tips and information is also undertaken to raise public awareness of different safety measures against lawless elements, making them more vigilant, responsible, and cautious in time for All Saints and All Souls Day.
The goal of deployment is not just police visibility but also to feel their presence in the areas of convergence to assist commuters, particularly senior citizens and persons with disabilities.
Bulacan PNP encourages the public to stay vigilant and assures that all its units, including the established PAD's, MAD's, and TAD's, are on standby to guard against criminals who may take advantage during the season and are ready to respond to any situation in case of emergency.