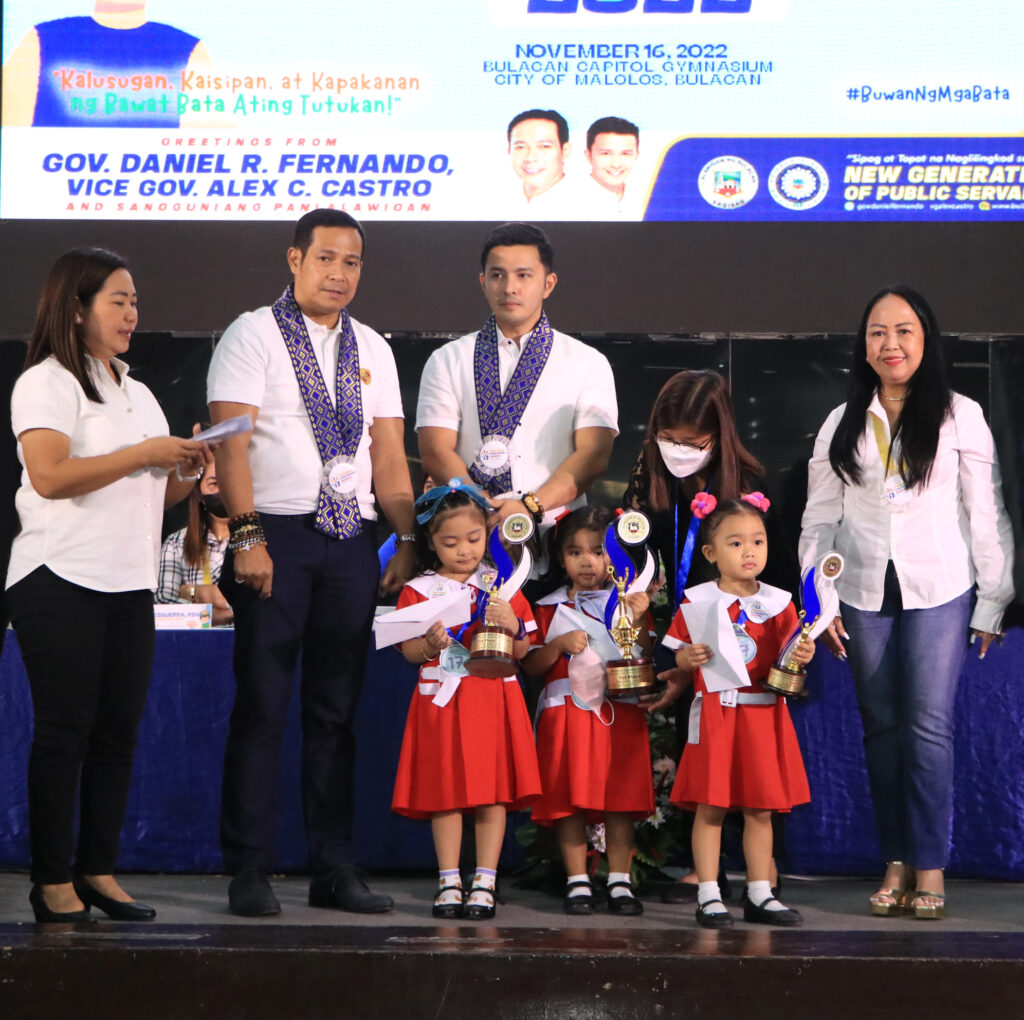 "AS an advocate for the youth and the father of this province, I feel this sense of duty to invest in the bright future of Bulacan by ensuring the protection, care, development and freedom of our children. And as we celebrate this meaningful month for our beloved youth, I am reminded of what former President Barack Obama once said: The future belongs to young people with and education and the imagination to create".
This was the message of Bulacan Governor Daniel R. Fernando before 350 daycare children and parents, Child Development Workers and Local Council for the Protection of Children (LCPC) Child Representatives during the Provincial Children's Congress 2022 held at the Bulacan Capitol Gymnasium in this city yesterday.
In an aim to protect the rights of more than 1.2 million Bulakenyo youth, Fernando, the Provincial Council for the Protection of Children (PCPC) Chairman, highlighted in his Local State of the Children's Address (SOCA) the most vital children's rights including survival, development, protection and participation rights through effective health and education programs as well as children's protection from any abuse and harm.
The governor also detailed the province's effective nutrition program, immunization coverage of children in Bulacan, early childhood care development, and building for child development workers among others.
With the theme: "Kalusugan, Kaisipan at Kapakanan ng Bawat Bata Ating Tutukan!", two contests were held during the Children's Congress wherein Syren Caullie D. Carpio, a pupil from Pitpitan Day Care Center from Bulakan won first in poem reciting contest; Angel Lyn D. Yuson, a pupil from Balagtas Heights Day Care Center from Balagtas placed second; and Eliesha Yuen R. Alvez, a pupil from Paliwas Child Development Center from Obando won third place.
For the copy and color competition, Einory Jane DC Pelayo of Buga Child Development Center in San Miguel got the first place; Lia Yzabelle Uliten Carolino from Talbak Day Care Center in Doña Remedios Trinidad placed second; and Cassey Gaile N. Basco of Paltok Day Care Center in Angat won third place.
All the winners in the competitions received a trophy and a pack of groceries courtesy of the National Grid Corporation of the Philippines (NGCP) and took home P10,000 for first and second placers and P8,000 for third placers.
Also, non-winners each received a consolation prize of P3,000, pack of groceries from NGCP and certificate of participation.
The winners will represent the province in the Regional Children Congress to be held on November 25, 2022 in the City of San Jose Del Monte.
Provincial Social Welfare and Development Office, the lead office of the yearly congress, has also awarded module bags to day care pupils in the province.