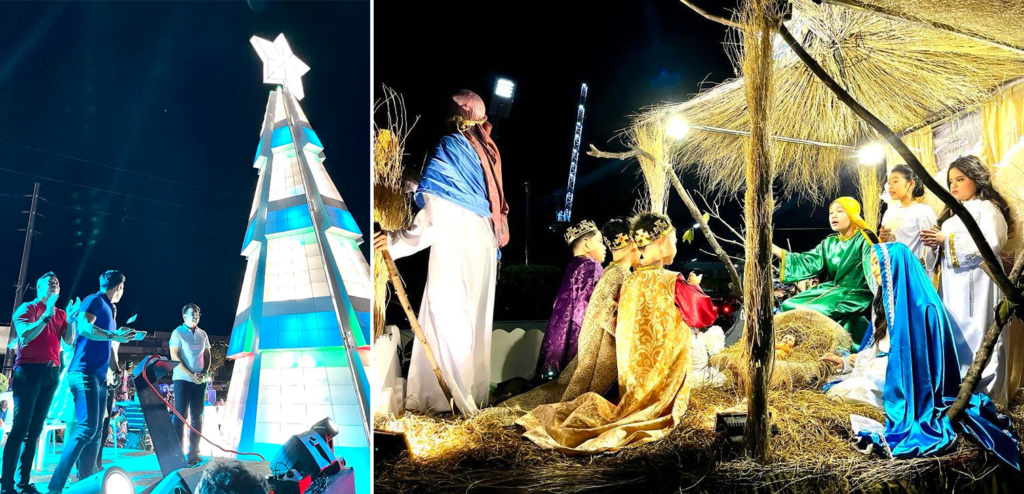 A brighter Christmas season starts now for Bulakenyos as the Provincial Government of Bulacan lit up its Christmas Tree in front of the Capitol building in Malolos City on Thursday night.

Dubbed as "Pag-iilaw ng Krismas Tree at Parada ng Bulacan Christmas Carroza", Governor Daniel Fernando and Vice Gov. Alexis Castro together with Provincial Administrator Antonia Constantino, Board Member Cezar L. Mendoza and Provincial History, Arts, Culture, and Tourism Office Head Dr. Eliseo Dela Cruz  led the lighting of the 40-foot digitalized Christmas Tree made of dancing Light Emitting Diode (LED) lights with white, green and blue colors and was accentuated by a huge star on top that illuminated the Capitol premises. 
A parade of Bulacan Christmas Carozzas was first held that started from Malolos Sports Convention Center and ended at the Provincial Capitol premises. 
"Gratitude, unity and recovery— these are the words that linger in my heart that I want to share with our countrymen as we enter the challenging and meaningful year of 2022. May gratefulness and harmony prevail in our hearts that will serve as our beacon in our continuous success as a province," Fernando's inspiring message said.
The governor also encouraged everyone to be a blessing and continue to strengthen their faith to feel the true happiness, prosperity and security, not only during Christmas season but also to practice it in their daily lives' routine.
For his part, Vice Gov. Castro said that Christmas reminds us of a simple family that brought good news for everyone's salvation, as he hoped that the birth of Jesus Christ bring peace, unity and love for the great province of Bulacan.
 
Colorful fireworks also added glitz to the activity as the Hiyas ng Bulacan Brass Band crooned the Bulakenyos in attendance with heartwarming Christmas songs.
Amazing Pyrex fire dancers also displayed their talent in fire dancing while seven Christmas Carrozas featured designs that reflected the Joyful Mysteries of the Holy Rosary.