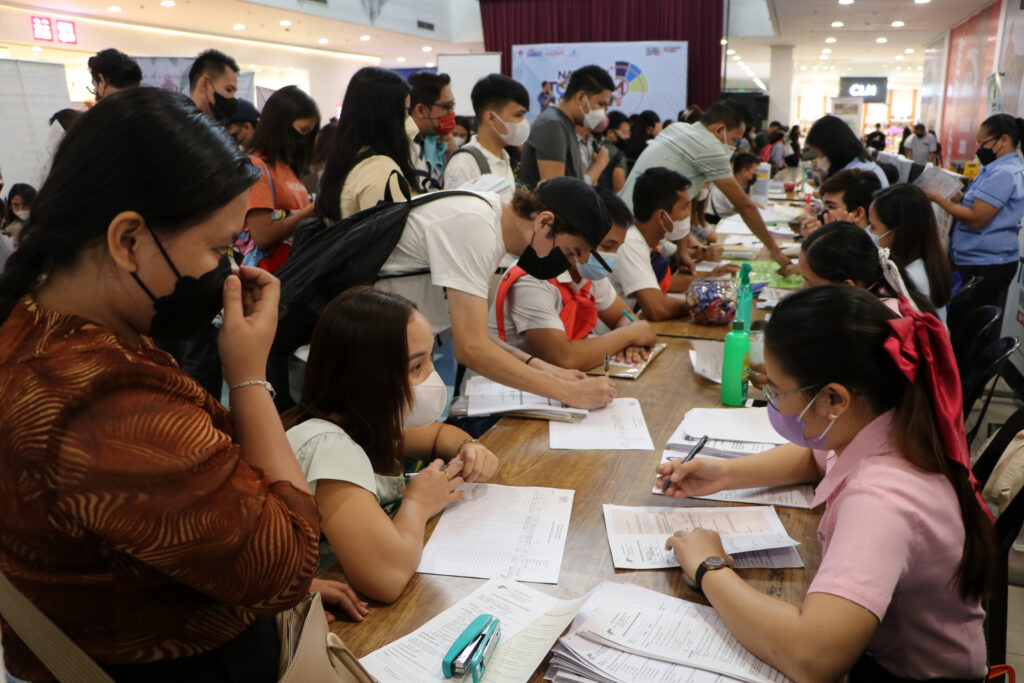 SUBIC BAY FREEPORT – A total of 6,723 job openings were posted during a job fair held at the Harbor Point Ayala Mall on Monday with a number of applicants hired on-the-spot.
This, according to Subic Bay Metropolitan Authority (SBMA) Chairman and Administrator Rolen C. Paulino, proves that this premier Freeport is bouncing back from the hurdles brought by the pandemic.

Paulino added that the job fair is the culminating activity of the agency's celebration of  National Tourism Week 2022 that was moved to a later date due to super typhoon Karding.

"It was originally among the activities to kick off the National Tourism Week, but due to super typhoon Karding, we had to postpone it for the following week," he added.

Paulino said that 57 companies in and around Subic Freeport participated in the event, most of them from the tourism sector, which was gravely hit during the Covid-19 pandemic from restrictions of social distancing.

He added that since the restrictions are easing off, it is likely that companies engaged in tourism-related activities will need more employees as the Subic Bay Freeport Zone expects an influx of tourists during the next few months.

In their social media page, FUNtastic Subic Bay, the SBMA Tourism Department posted the companies that are currently hiring. Companies such as Zoobic Safari, The Lighthouse Marina Resort, and The Shoreline are currently looking to expand their workforce since they are expecting an increase in guest arrivals towards the end of this year.

Atty. Melvin Varias, SBMA Labor Manager, said that among the companies hiring, 7 are into business process outsourcing (BPOs), 8 manpower companies, 12 construction services, and 9 manufacturing companies.
The applicants hired on-the-spot were in fact already welcomed into the workforce by DaTian Subic Shoes Corporation, a shoe manufacturing company here.

Varias disclosed that Subic Bay Freeport workforce is 146,711-strong who are employed with 3,731 companies here. He added that Olongapo has the biggest number of workers with 65,363 employees, followed by Zambales with 27,027.
He also said that most of the workers are male, with 102,070 compared to 44,641 female workers, mostly working in the service providing companies. The service sector which comprises 74.25 percent of the workforce, is followed by the manufacturing sector with 13.76 percent.

The two categories are followed by the construction sector at 8.38 percent, while marine-related services follow with 3.61 percent.