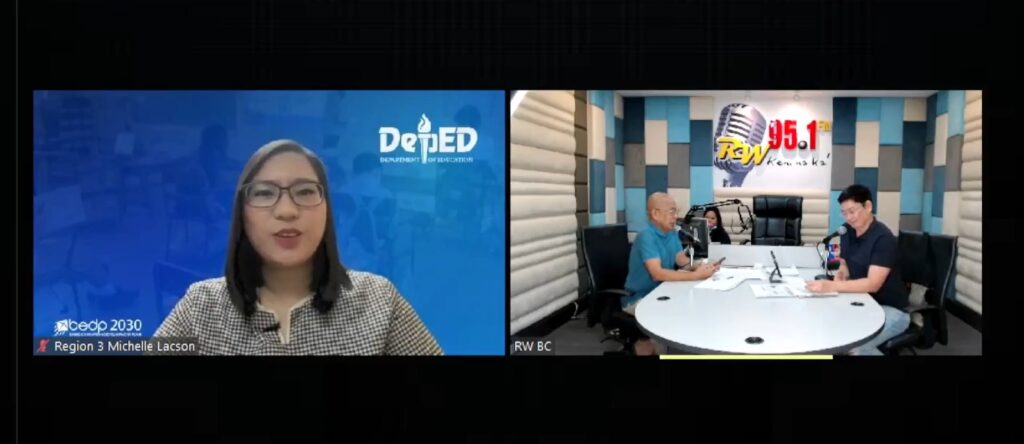 CITY OF SAN FERNANDO, Pampanga– Department of Education (DepEd) bared that about 403 schools in Central Luzon are implementing blended learning modalities due to hot weather.
School principals may order the cancellation of in-person classes if they deem that students and teachers may experience discomfort.
DepEd Central Luzon Regional Spokesperson Michelle Lacson said the suspension of classes is on a case-to-case basis.
"As the school head, you should weigh between the learning and the safety of the students. You are always accountable for the welfare of your learners," she explained.
Schools may shift to online or modular distance learning arrangements to ensure that the learning of the students is still continuous.
Meanwhile, Lacson emphasized that the government is still studying the call to return to the old school calendar.
Reverting to the pre-pandemic school schedule would mean that the students' vacation will begin in March, in time for the summer season.
"To the parents, let us be patient because we know that we cannot sacrifice the learning of our students. We still have to wait from June to July for the last quarter of the school year," she stated.
President Ferdinand Marcos Jr. recently said he was considering the shift to the pre-pandemic schedule in schools, and that decision can be made soon.
For further announcements from DepEd, the public may visit its Facebook page at DepEd Regional Office III.
SOURCE: Jag Lyra D. Costamero PIA3