THE  Department of Health said on Tuesday that the Philippines has confirmed the local transmission of the BA.2.12.1 sublineage of the Omicron variant of Covid-19 with three new cases detected in Iloilo City.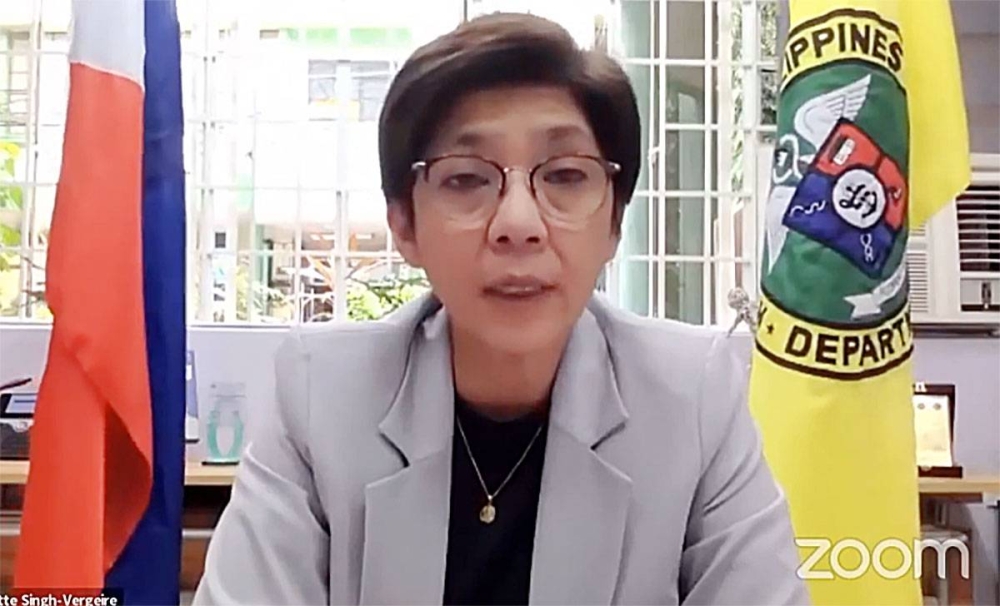 It was learned that the three cases were composed of one returning overseas Filipino (ROF) from the United States and two local cases.
Report said that the ROF and a local case were fully vaccinated while the vaccination status of the other local case is still being verified.
In a briefing on Tuesday, Health Undersecretary Maria Rosario Vergeire said the local transmissions meant that there are linked cases, but most of them are sourced within the country and are now unrelated to cases coming from abroad.
It is different from community transmission, where there is an explosion of cases and these cases are not anymore linked to each other.
Based on initial studies, BA.2.12.1 is more transmissible than the Omicron variant and is now the main cause of case surges in Canada and the United States.
Vergeire said the detection of the sublineage is proof that the country's case detection remains robust. She added that local government units are being urged to use RT-PCR (reverse transcription polymerase chain reaction) testing as the response shifts to active case surveillance for possible additional variant cases.
Only samples with positive RT-PCR tests and a cycle threshold or CT value of less than 30 are considered to be adequate for genomic sequencing.
"It was recommended by our experts that we do active surveillance because we have detected the subvariants in the country, kailangan ituloy natin 'yung pagmamatyag kung may makitang subvariants dito, and if there could be further transmissions of the subvariants (we need to continue the surveillance if we see subvariants, and if there could be further transmissions of the subvariants)," Vergeire said.
Dr. Cynthia Saloma, Philippine Genome Center executive director, said the Philippines is now capable of sequencing more positive samples after the activation of its satellite sites in Iloilo and Davao, as well as a new sequencing facility in the Research Institute for Tropical Medicine in Muntinlupa City.
Despite the detection of the new variant cases, Vergeire said the country remains under low risk, with cases averaging 157 cases per day, which is now lower by 1 percent than the reported cases in the past week and the lowest before the country entered its Omicron surge in December.
Severe and critical admissions also declined to 11.23 percent, or 625 individuals who had been admitted during the week of May 14.
Vergeire said everyone has a part to play in preventing the spread of the subvariant by following minimum health standards such as wearing masks and ensuring proper ventilation, as well as getting vaccinated and getting booster doses.
Source: RED MENDOZA (The Manila Times)