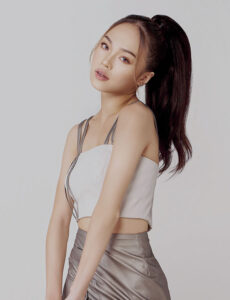 For the past decades, Star Magic honed the most versatile talents and grew the most bankable and credible roster of stars in the local entertainment scene.
This year, the talent management arm of ABS-CBN dives deeper in producing the country's next talents with the launch of Star Magic Records, a sub-label of Star Music.
The move is long overdue considering that Star Magic has been the home of various notable music-makers. Among them are the iconic singers Erik Santos, KZ Tandingan, Jona, Angeline Quinto, Klarisse de Guzman, Nyoy Volante, Mitoy Yonting, Rachel Alejandro, and Jed Madela.
There are the next generation singers Janine Berdin, JM Yosures, and Idolls, among others.
Meanwhile there are also singer-songwriters such as Jayda, Davey Langit, Marlo Mortel, Lian Kyla, Sab, Angela Ken and Recio, as well as theater acts Carla Guevara-Laforteza, Poppert Bernadas, and Gian Magdangal. Star Magic also takes pride in honing the finest world-class performers such as Darren Espanto, Inigo Pascual, BGYO, and BINI.
The premier talent management's venture into the music scene ensures a fresh take on musicality and artistry, as they will be by introducing fresh performers and unleashing the singing prowess of its trusted talents.
"There is a big ocean of opportunities out there and Star Magic will continuously seek out those opportunities for all our talents, whether locally or internationally. We had very lofty dreams and I know it would take a whole community working together to achieve all our aspirations," said Star Magic head Lauren Dyogi.
Leading the pack of artists to watch out for in Star Magic Records is none other than internationally-acclaimed performer, vlogger, and actress AC Bonifacio.
Bonifacio has been reaching millions of followers and subscribers on TikTok, Instagram, and YouTube through her powerful dance covers, even gaining attention from internationally renowned acts such as Selena Gomez, Cardi B, B.I, Blackpink, and BTS. Earlier this year, she delivered an amazing performance as Star Vixen on the hit TV series "Riverdale."
After years of making headlines as the New Gen Dance Princess, the 18-year-old is now embracing her other side as an artist by unveiling her musicality through her first single "Fool No Mo" (see sidebar).
As she dabbles into a new playing field, Bonifacio brings in the same amount of potential and passion that many have seen her showcase as a dancer, an actress, host, a vlogger and now a singer. (Source: The Manila Times Entertainment)