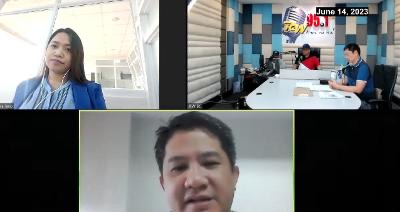 CITY OF SAN FERNANDO, Pampanga (PIA) — Social Security System (SSS) encouraged members to avail the new retirement saving scheme.
This is the Worker's Investment and Savings Program (WISP) Plus which is a voluntary retirement savings program offered exclusively to members in addition to the regular social security program.
SSS Luzon Central II Public Affairs and Special Events Division Acting Head Carlo Villacorta explained that the program serves as an additional layer of social security apart from the retirement benefits that they will receive from the regular program.
"We came out with the WISP Plus for all SSS members who want to have a provident fund account to increase the pension that they will get when the time comes," he added.
WISP Plus would cater to all members regardless of their membership type, declared monthly earnings, and last posted monthly salary credit.
To qualify for the program, members should not have filed any final benefit claim such as retirement or total disability.
"The higher their contribution is to the WISP Plus, the higher that they will get for their pension," he said.
Members may avail the WISP Plus using their My.SSS account.
SOURCE: Jag Lyra D. Costamero PIA3