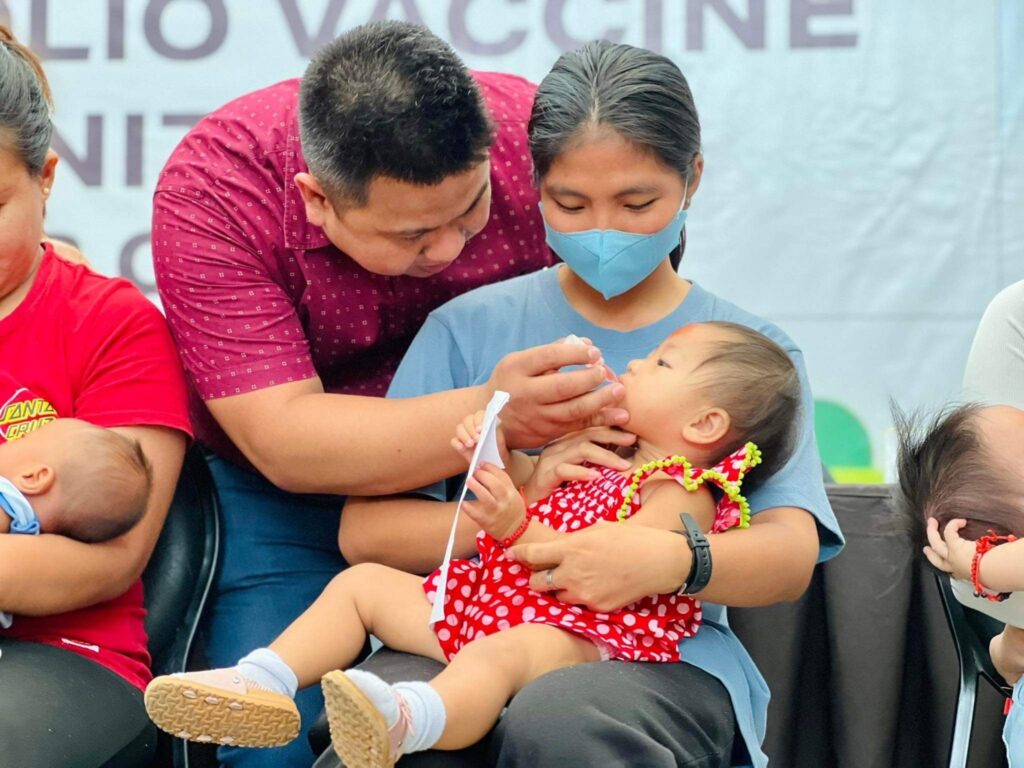 SM City Grand Central in Caloocan and SM Center Pulilan in Bulacan served as the official vax sites of Department of Health's Chikiting Ligtas campaign during its launched last May 2 and 3, 2023.
SM Supermalls has partnered with the DOH to launch the Chikiting Ligtas Measles-Rubella and Oral Polio Vaccine Supplemental Immunization Activity (MR-OPV SIA) in all 60 SM malls nationwide. 
The month-long campaignis in partnership with Healthy Pilipinas, United Nations International Children's Emergency Fund (UNICEF), and the World Health Organization (WHO) aims to inoculate children aged 9-59 months against measles and rubella, and those aged 0-59 months against poliovirus types 1 and 3.
Working closely with Caloocan Local Government, SM City Grand Central announces its vax schedule during its ceremonial launched last May 2. Vaccination drive at the mall will be administered at the level 3 of the mall from Monday to Friday, 10AM to 4PM until May 31, 2023. 
At least 248 children were vaccinated last May 3 at SM Center Pulilan's Chikiting Ligtas Measles-Rubella and Oral Polio Vaccine Supplemental Immunization Activity. Further details regarding the vaccination event will be announced in the coming days.
SM Supermalls president Steven Tan emphasized the importance of the campaign, stating, "SM Supermalls remains committed to creating a safer, better normal by providing a convenient, accessible, and enjoyable immunization experience to our SuperKids. With this, we encourage our shoppers, especially parents with children aged below five years old to get them their supplemental immunization against these preventable diseases in 60 SM malls nationwide."
The Department of Health (DOH) has reported a worrying surge in cases of highly contagious and potentially fatal diseases such as measles, rubella, and polio. According to the latest data from 2022, there has been an alarming 186% increase in cases, with measles being the most prominent disease. This development highlights the pressing need to prioritize vaccination efforts in order to prevent a polio outbreak and contain the spread of these diseases, which pose a significant threat to public health.
"The only way we can prevent these life-threatening diseases is through vaccination. We, at SM Supermalls, are giving our full support to the DOH's campaign by ensuring that our young stakeholders are given the opportunity to access Measles-Rubella and Oral Polio Vaccine (MR-OPV) in the comfort of our malls," Steven Tan added.
With its long-standing commitment to #SafeMalling experience, SM Supermalls aims to make the vaccination process more accessible and convenient for its shoppers, providing a safe and comfortable environment where communities can get vaccinated.