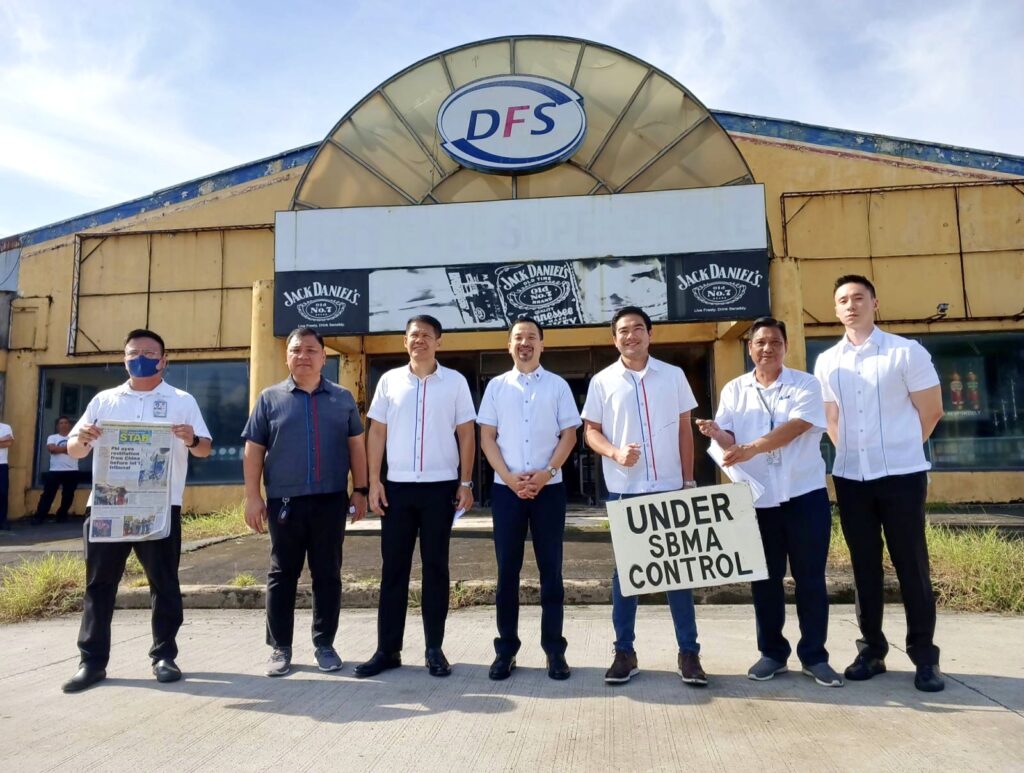 Subic Bay Freeport – The Subic Bay Metropolitan Authority (SBMA) has taken over the property of Duty Free Superstore, Inc. (DFSI) on Wednesday as the agency continues to clamp down on companies with contractual defaults.
The DFSI formerly occupies Building 332 and its adjacent lot at Burgos St., Naval Station. With an area of 651 square meters, while the adjacent lot has an area of 463 square meters.
Duty Free Superstore Inc. has a contractual default of non-payment of lease rentals, common use service area (CUSA) fees, and other charges that amounted to P15,932,595.16 as of March 2017.
"We conducted a clearing/ transfer of personal properties from the premises," SBMA Chairman and Administrator Jonathan D. Tan,
The company has a lease agreement with the SBMA dated September 16, 2003, with a 25-year lease term that should have ended on September 15, 2028. The building and the adjacent lot was previously repossessed by the SBMA Legal Department on April 11, 2017.
Duty Free Superstore, Inc. has subsequently filed a Petition for Voluntary Insolvency at the Olongapo City Regional Trial Court, which was dismissed on September 2, 2020.
We want to continue with our thrust to repossess and reutilize idle lands inside the Freeport to promote a more efficient and vibrant business climate here," Tan added.
During a hearing with Senator JV Ejercito, Tan said that the agency has currently repossessed 10 parcels of unused land, with 20 more lined up for repossession, adding that the agency is conducting audits to ensure business vibrancy at the Freeport.