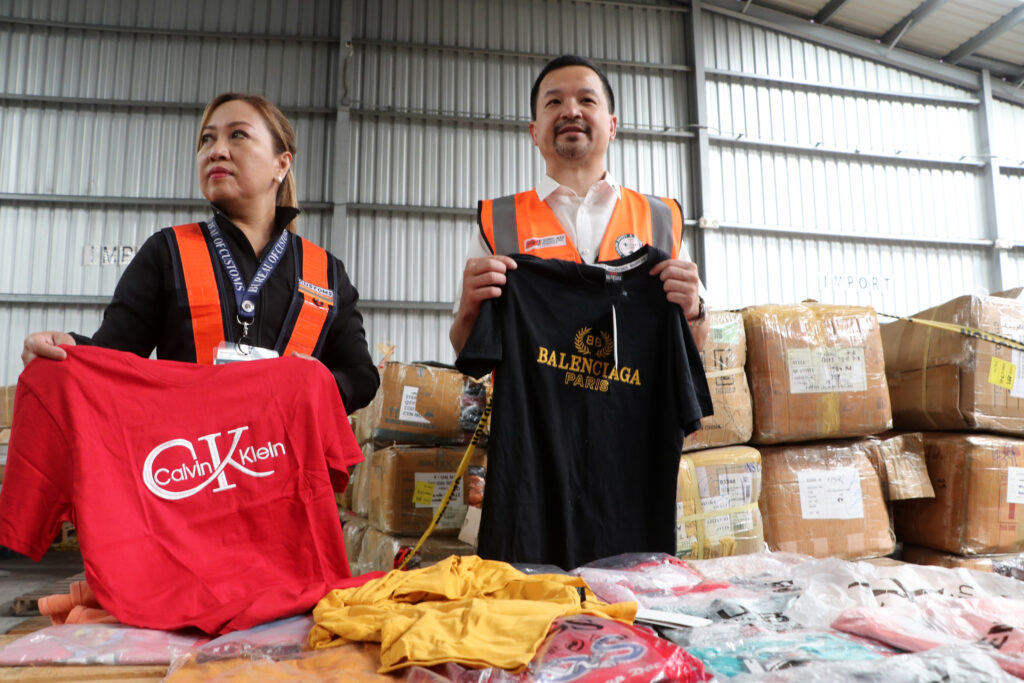 Subic Bay Freeport – Subic Bay Metropolitan Authority (SBMA) Chairman and Administrator Jonathan D. Tan assured the public that smuggling will be thwarted during his term.
The statement came after Tan and Bureau of Customs (BOC) District Collector Atty. Carmelita Talusan conducted an inspection of counterfeit goods worth P240-million in a warehouse in Subic Bay Freeport on Tuesday.
According to Tan, President Ferdinand Marcos Jr. has mandated him to look into the smuggling of goods inside the Freeport, citing that the apprehension of the shipment of counterfeit goods is thru the collaboration between his agency and the BOC Port of Subic.
"The cooperation between the SBMA and BOC Port of Subic will definitely yield positive results following the mandate that the President has given me. By working together, our agencies will certainly provide a more secure Subic Bay Freeport Zone that is free from smuggling," Tan said.
The two officials inspected the shipments of counterfeit goods at a warehouse in the Subic Bay Freeport Zone on Tuesday wherein 1,269 cartons of misdeclared t-shirts were found. Talusan said that the estimated value of the two shipments totaled P240 million.
Atty. Talusan also mentioned that the cargoes arrived on June 14, from its port of origin in Dhaka, Bangladesh. She added that they conducted the examination on June 26 on the shipments consigned to Bonne Volonte Consumer Goods.
The BOC official also cited that the shipment violates Section 155 of Republic Act No. 8293 or the Intellectual Property Code of the Philippines, relative to Section 1113(f) of RA No. 10863 or the Customs Modernization and Tariff Act (CMTA).
Talusan also disclosed that some of the brand owners who provided certificates of counterfeit goods include Emerald Garment Manufacturing Corp. (makers of RRJ, Stylistic and Mr. Lee), and Federis & Associates Law Offices for Uniqlo and Cotton On.
Chairman Tan said that the SBMA will provide any assistance necessary to the BOC Port of Subic to ensure that smuggled goods would be confiscated before entering other Philippine territories. (30)
The shipments were loaded in two 40-foot containers initially reported as t-shirts but were later found to have logos and designs of known fashion brands Balenciaga, Louis Vuitton, Adidas, Calvin Klein, Under Armour, Lacoste, GAP, Nike, Zara, Reebok, and others. The BOC said that the shipments violated Intellectual Property Rights regulations.