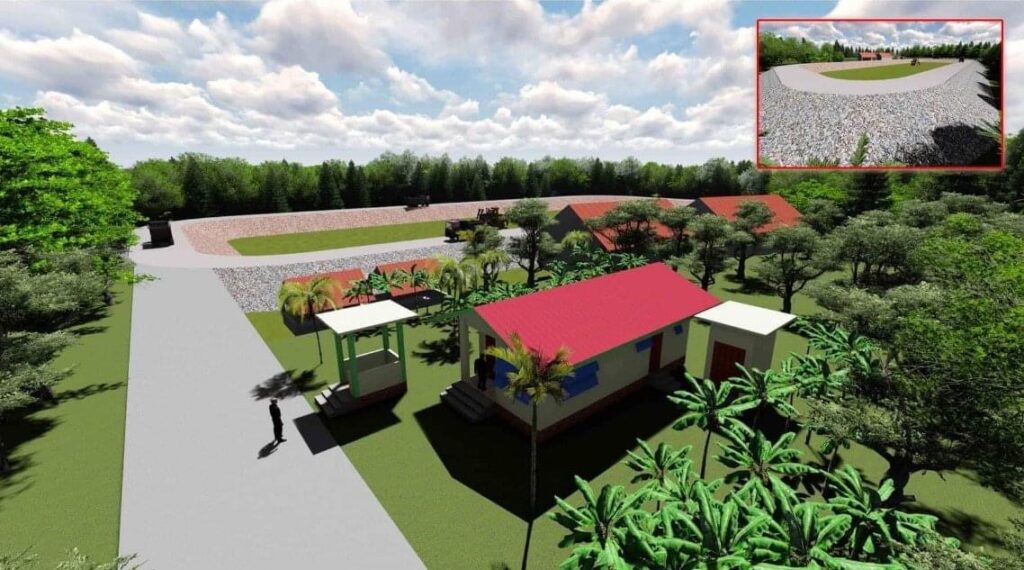 KEY officials of the Department of Public Works and Highways and Aurora local executives led the ceremonial groundbreaking for the construction of multipurpose facilities within the area of a proposed Category 1 Sanitary Land Fill in the Municipality of San Luis.
Aurora District Engineer Roderick Andal in a statement said the sanitation infrastructure that includes an administrative building, guard house, public restrooms, and a sanitary land fill capable of holding 14,190.44 cubic meters of solid waste were designed to support the town's environmental protection programs and projects.
"DPWH supports environmentally sound projects like this and it is a known fact that unsustainable managed waste can cause serious health, safety, and environmental consequences. But with the necessary infrastructure, San Luis residents can now be assured that the local government can better and effectively implement its solid waste management program," Andal explained.
With a total project cost of P28.5 million sourced in the 2022 national budget, the sanitation facilities to be built in Sitio Ibayo, Brgy. L. Pimentel in San Luis are expected to be completed by the end of this year.
Also present at the activity were Aurora Lone Representative Rommel Rico Angara, San Luis Mayor Ariel De Jesus, Vice Mayor Christopher Marzan, and Barangay Captain Eladio Amatorio.
SOURCE: DPWH AURORA