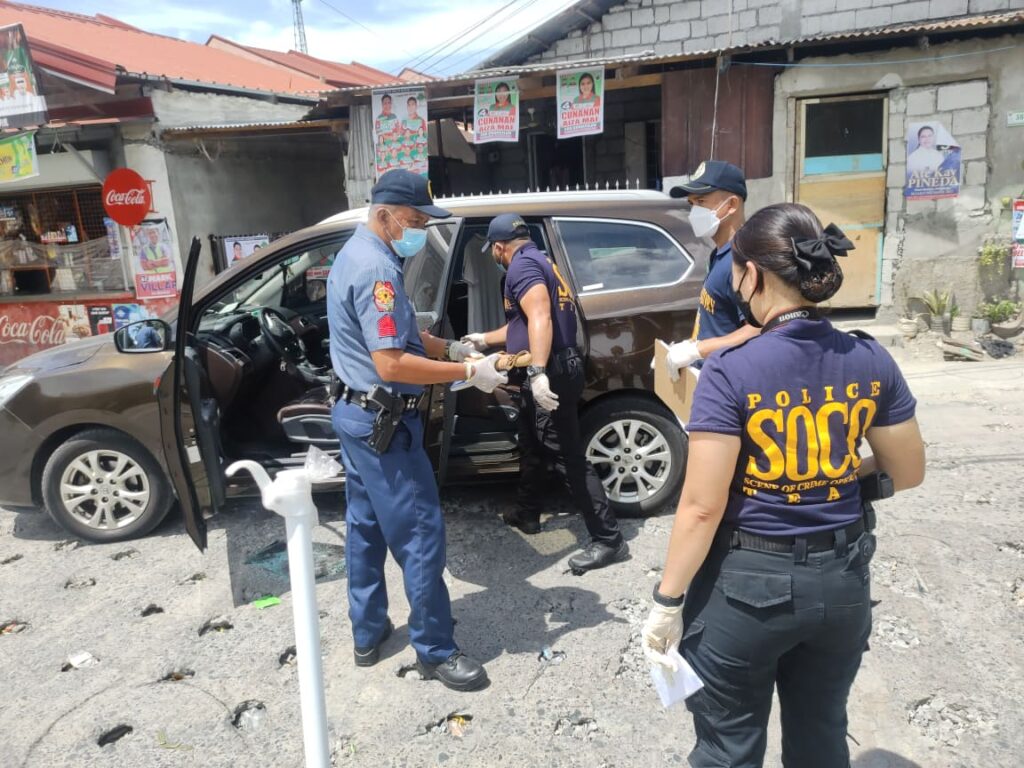 CAMP Olivas, City of San Fernando, Pampanga – Police Regiona Office 3 (PRO3) Regional Director PBGen. Mathew Baccay immediately ordered the creation of Special Investigation Task Group (SITG) to be led by Pampanga Police Provincial Office (PPO) in connection with the murder of Alasas village chief in Barangay Magliman, in this city on Saturday morning.
Baccay orders for a thorough investigation and deeper probe on the shooting incident that resulted to death of Alasas Barangay Captain Alvin Mendoza, 52, aspiring city councilor for 2022 elections.
The task group will be headed by PCol Alvin Consolacion for the speedy identification and apprehension of the suspects as well as protection of other family members of the victim.


Mendoza was on board his driven vehicle a brown Haima SUV bearing plate number CAB 2309 heading towards Brgy. Magliman, City of San Fernando, Pampanga coming from his Barangay in Alasas at 7:00 AM when three unidentified armed suspects riding in tandem on board two motorcycles shot him several times causing his death.
The three suspects immediately fled towards unknown direction and were subject of manhunt operation by Pampanga Police.
Mendoza is running for city councilor under the Partido Demokratiko Pilipino-Lakas ng Bayan ticket of mayoral candidate Vilma Caluag.