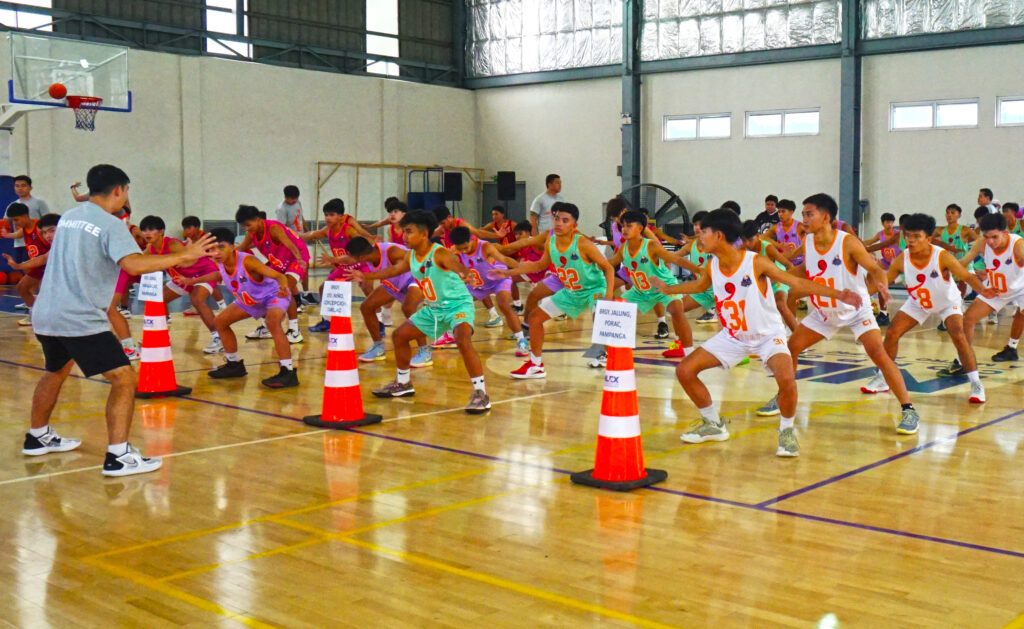 Players of the NLEX Road Warriors (NRW) Anthony Semerad, Kris Rosales, Michael 
Miranda, and Asi Taulava joined the launching of 2023 NLEX-SCTEX Basketboys clinic 
and tournament held recently in Bulacan.
A total of 120 kids aged 13 to 16, from 12 NLEX-SCTEX host communities participated in this year's clinic and tournament held at NLEX Teamwork Compound in Sta. Rita, Guiguinto Bulacan last July 15.
The tollway company launches the annual basketball clinic for host communities
 committed to help the youth develop their basketball skills in a fun and inspiring 
environment.
The annual sports program focuses on teaching the youth fundamental drills to 
enhance their basketball skills and to  improve social skills and develop 
camaraderie with their co-participants. 

Joining the 2023 Basketboys clinic and tournament are host communities in Caloocan,
Valenzuela, Bulacan, Pampanga, Tarlac and Bataan.

"We'd like to be part of the development of these kids' talent through our Basketboys,
a CSR program aimed at fostering health and fitness among the youth in our host 
communities. We hope that through this program, the kids will be able to bring the discipline 
and values they will learn wherever they go, whether on court or on the road," said NLEX 
Corporation President J. Luigi L. Bautista.

Aside from the opportunity to develop their basketball skills and to maybe become a 
professional athlete in the future, NLEX used the occasion to encourage the youth to be 
advocates of road safety through its Kaligtasan sa Daan (KalSaDa) program.

Launched in 2013, Basketboys and KalSaDa are two of the road safety programs held 
by NLEX to engage the youth in order to stem the increasing number of safety-related 
incidents along the expressway that often involve minors.

NLEX Road Warriors (NRW) basketball camp director Ford Arao and assistant coach
 Emman Monfort, together with its players Semerad, Rosales, Miranda, and Taulava conducted the basketball clinic that allowed the participants to 
learn various techniques and skills from the professionals.  
Players from the Ateneo Blue 
Eaglets Juniors Basketball team were also present during the launching ceremony to 
encourage and inspire the participants.

"It is important that we teach the youth not just moves and skills on the court, but also
the values and discipline a good athlete should possess," said NLEX Road Warriors 
basketball camp director, Ford Arao.

Barangay Bulaon captain Lavernie Gopez of City of San Fernando, Pampanga, agreed
 the basketball clinic will definitely help in the development of the youth's values, adding that,
"Kailangan ng mga kabataan ito upang maiwasan nila ang bisyo at masamang gawain."
NLEX Corporation is a subsidiary of the Metro Pacific Tollways Corporation 
(MPTC), the toll road arm of the Metro Pacific Investments Corporation (MPIC).