ANGELES CITY — In a bid to maintain a drug-free environment, Mayor Carmelo "Pogi" Lazatin, Jr. said the city will carry out "Oplan Harabas: Drug Test Muna Bago Pasada."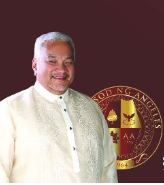 This joint effort between the city government and the Philippine Drug Enforcement Agency aims to conduct mandatory drug tests on public transportation drivers to ensure their operations are free from illegal drugs.
PDEA's "Oplan Harabas" serves as a proactive measure to guarantee the safety and security of commuters in Angeles City.
By prioritizing drug testing among public transportation drivers, the city seeks to eliminate any potential risks associated with drug-influenced driving and protect the well-being of the passengers.
The program highlights the administration's firm commitment to preserving public safety and preventing the proliferation of illegal drugs within the transportation sector.
Through regular drug testing and strict enforcement, "Oplan Harabas" aims to deter drug-related activities and maintain the integrity of public transportation services.
Mayor Lazatin urged the full cooperation of public transportation operators and drivers to ensure the success of the initiative.
By complying with the drug testing procedures, both operators and drivers will demonstrate their commitment to upholding safety standards and promoting a drug-free environment.