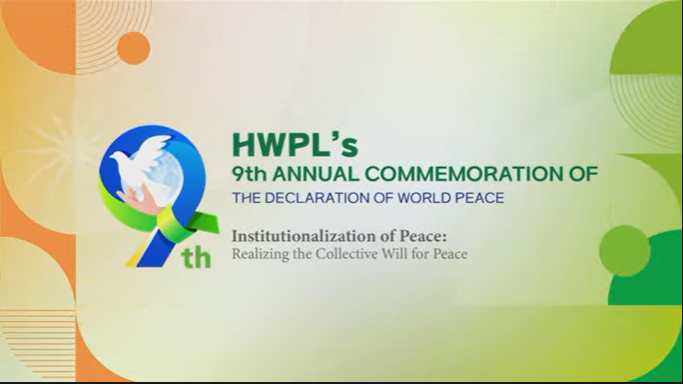 THE Heavenly Culture, World Peace, Restoration of Light (HWPL) celebrated its 9th year Founding Anniversary on May 25, 2022.
In 2013, Chairman Lee Man-hee proclaimed the Declaration of World Peace before the World Peace Gate in Seoul, Korea.
The declaration emView Postbodies basic principles to build a peaceful world, and seeks to guarantee peace through legal instruments such as international law.
On that day, over 30,000 participants with diverse backgrounds joined the Peace Walk, urging the global population to join the efforts to create a peaceful world.
This year, updates will be shared on the progress of HWPL's peace efforts, such as the Legislate Peace (LP) Project that promotes the implementation of the Declaration of Peace and Cessation of War (DPCW), Religious Youth Peace Camps, HWPL Peace Education, and media's peace activities.