Camp Olivas, City of San Fernando, Pampanga – As the 2023 Barangay and Sangguniang Kabataan Elections (BSKE) are taking place, PRO3 Regional Director PBGen Jose Hidalgo Jr delivered an important message to his police force.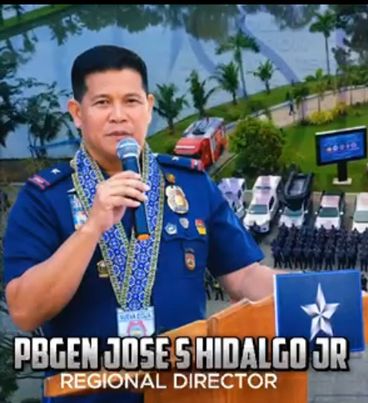 He emphasized the vital role law enforcement plays in maintaining law and order during the elections, as part of their duty to protect and serve the community.
PBGEN HIDALGO JR stressed the need to guarantee that the electoral process is conducted with the highest levels of fairness, transparency, and security. He called on his team to enforce the law with a strong focus on impartiality, professionalism, and integrity, reflecting the principles of justice and fairness on which the nation is founded.
By highlighting how their actions directly affect the success of the BSKE and the community's trust in them, PBGEN HIDALGO JR underscored the importance of upholding the law and acting with integrity to ensure a democratic process that is beyond reproach. He encouraged his officers to approach the BSKE with a deep sense of duty and responsibility, dedicated to preserving the integrity of our democracy.
PBGEN HIDALGO JR expressed his gratitude for their unwavering dedication and service.
The top cop of Region 3 also conveyed his gratefulness to partner agencies including the AFP, BFP, Coast Guard, LGUs, and the COMELEC  for their continued support to the police.