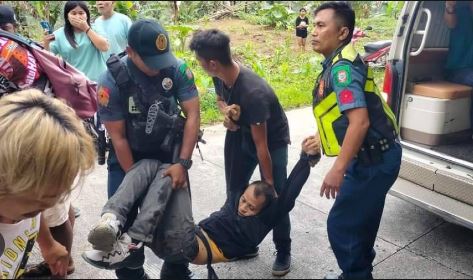 NEGROS Oriental Gov. Roel Degamo was gunned down in front of his house and five other victimes were killed in Pamplona town Saturday morning.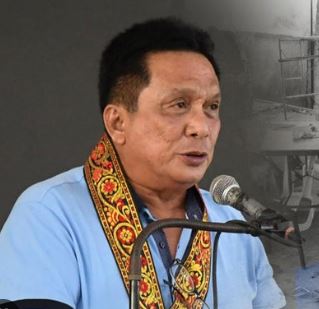 Meanwhile, authorities reported that three suspects were arrested by the Negros Oriental Police Provincial Office in Sitio Punong, Barangay Cansumalig, Bayawan later in the afternoon of same day.
Police identified the suspects as Joric Labrador, 50, a former Army soldier from Cagayan de Oro City; Joven Aber, 42, another ex-Army soldier, from Barangay Robles, La Castellana, Negros Occidental; and Benjie Rodriguez, 45, from Bonifacio, Misamis Occidental.
The three were arrested during a hot-pursuit operation launched by the Bayawan police station and the Philippine Army.
Pamplona Mayor Janice Vallega-Degamo, wife of the slain governor confirmed in a Facebook livestream that Degamo died at 11:41 a.m. at the Silliman University Medical Center in Dumaguete City.
The 56-year-old governor was attending to some constituents in front of his residence in Sitio Nuebe, Barangay San Isidro, Pamplona, when men in "pixelized uniform and in full battle gear" shot him several times, police reported.
President Ferdinand Marcos Jr. condemned the killing of Degamo, and the Department of Justice (DoJ) has offered a P5 million reward for information leading to his killers' arrest.

At about 2 p.m, Saturday, a Mitsubishi Pajero, with license plate NQZ 735, a green Isuzu van (GRY 162) and a black Mitsubishi Montero (YAP 163), believed to be the killers' getaway vehicles, were found in Barangay Kansumalig, Bayawan City, Negros Oriental.
Witnesses said bloodstains were found inside the Montero.
They also said at least 10 persons were seen leaving the vehicles and walking toward a mountainous area.
Negros Oriental police spokesman LtCol. Kym Lopez said the killing of Degamo was "obviously a well deliberated and prepared crime, thought about, practiced and those involved really know what they are doing."
Months earlier, Degamo had received threats, prompting him to beef up his security, Lopez said.
"We don't have a clear motive yet, we are considering all angles in the investigation," he said.