FORT MAGSAYSAY, Nueva Ecija – The troops of Charlie "Fighters" Company, 69th Infantry (Cougar) Battalion participated in a tree planting activity in line with the "Linggo ng Kabataan" on August 19, 2022 at Barangay Tamboan, Besao, Mountain Province.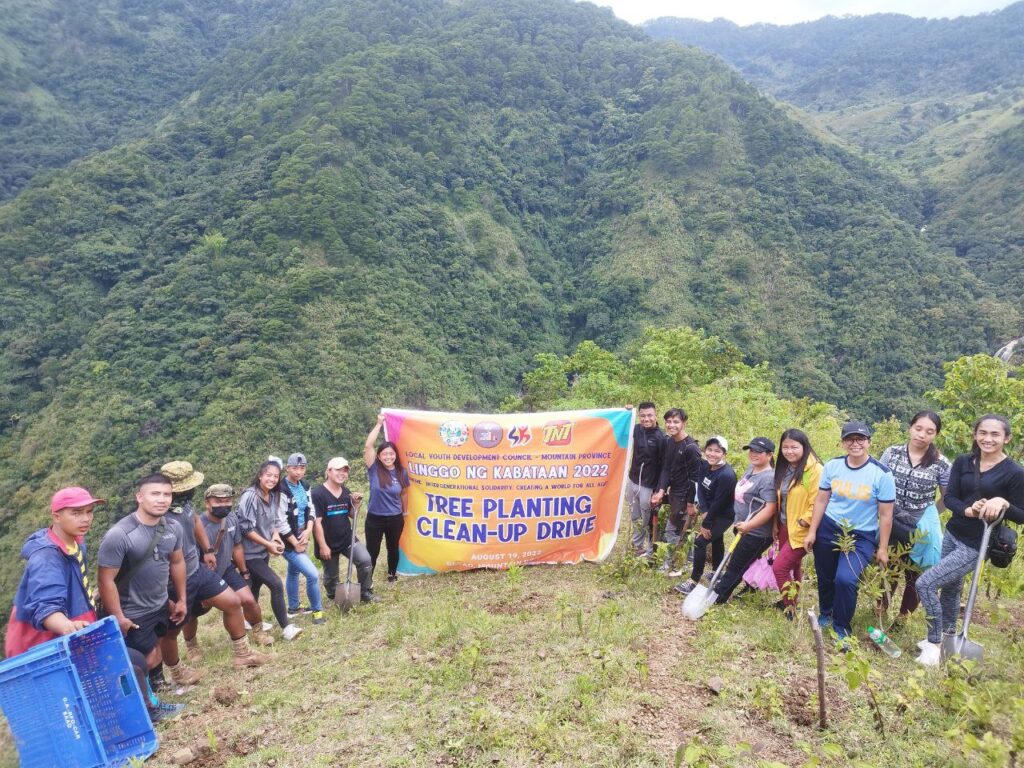 The activity was spearheaded by Sangguniang Kabataan Federation of Mountain Province, youth sectors from different municipalities of Mountain Province and local government units of Besao also participated in the said activity with a theme: "Intergenerational solidarity; creating a world for all ages." Wherein a total of 150 Guyabano and 100 pine tree seedlings were planted.
In his statement, 2nd Lieutenant Heherson N Bides, Company Commander, Charlie Company, 69IB assured that the unit will always participate in this kind of activity to preserve and protect the environment.
Meanwhile, Lieutenant Colonel Marcelo F Valdez Jr, Commanding Officer, 69IB emphasized the importance of working together in promoting environmental awareness.
"I personally encourage everyone, especially the youth sector, to involve yourselves in productive activities that will help our community, this tree planting activity will benefit not only the local community of Besao but a saving for the future." LTC Valdez Jr added.
On the other hand, Major General Andrew D Costelo, Commander of 7th Infantry (Kaugnay) Division addressed his sincere appreciation to the 69IB, SK Federation of Mt Province, and the LGU of Besao for having a common goal which is to preserve the environment and reiterate that the Kaugnay Division will always happy to serve our local communities in all ways.