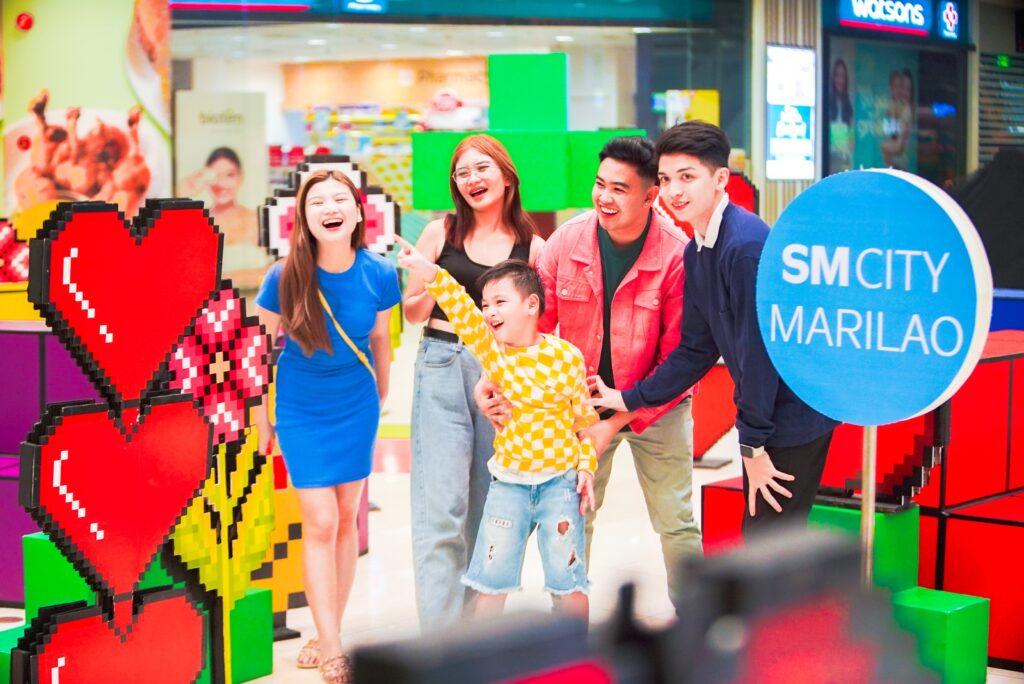 As the weather becomes more unpredictable, many individuals are seeking indoor alternatives to outdoor activities. To address the extreme temperatures, SM Malls in Marilao, Baliwag, and Grand Central in Caloocan have introduced a one-of-a-kind indoor attraction that provides shoppers with a refreshing, safe, and cool escape.
"We understand that not everyone enjoys spending time outside during harsh weather conditions, especially when it's raining or the heat is scorching" said SM City Marilao Mall Manager Engr. Emmanuel Gatmaitan. "We wanted to offer an indoor space that would provide a similar experience to being outdoors, but without the discomfort of the unpredictable weather." Engr. Gatmaitan added.
The indoor attraction at SM malls are designed to create an oasis in the middle of the bustling cities, where shoppers can escape the extreme weather conditions and relax in a safe, comfortable, and air- conditioned environment. Each of the installation features a variety of activities and attractions that are perfect for individuals, families, and group of friends.
SM City Grand Central has transformed its mall atrium into a vibrant and playful environment with its new Summer Vibe installation. The eye-catching display features a dynamic arrangement of bold and striking color blocks that contrast and complement each other, creating a harmonious and captivating visual effect. The installation encourages shoppers to take photos from an aerial perspective to fully appreciate its beauty. From a higher vantage point, the color blocks take on a whole new dimension, providing a breathtaking display that is sure to impress shoppers. This stunning installation is a must-see attraction that adds a touch of fun and excitement to the shopping experience at SM City Grand Central.
Shoppers of all ages will be able to immerse themselves in a retro-inspired world of gaming at SM City Marilao. Sprawled along the 300 square meter atrium of the mall, the "Pixel World" installation features larger-than-life brick structures and oversized blocks that shoppers can stack, climb, and play with, all while being surrounded by a vivid, pixelated landscape that evokes feelings of nostalgia and wonder. The Pixel World installation not only transport shoppers back in time to the days of 8-bit graphics but also create a dynamic and engaging experience that blends the real and virtual worlds.
SM City Baliwag has unveiled its latest installation, inspired by the colorful Rainbow Valley. This impressive 30 x 40 feet attraction is set to captivate shoppers with its bright hues and whimsical design. The installation celebrates the vibrant colors of the rainbow and offers shoppers a chance to capture memorable moments while enjoying the fun-filled elements surrounding the area. As the summer season symbolizes energy and vitality, the Rainbow Valley is the perfect place to chill and hang out, bringing to life the season's cheerful hues. With its vibrant colors and playful design, the Rainbow Valley at SM City Baliwag is a must-see attraction that offers a haven of colors for everyone to enjoy.
SM's indoor attractions aim to provide more than just a photo opportunity for shoppers. These installations offer an opportunity for families and friends to create lasting memories while engaging in fun and exciting activities.