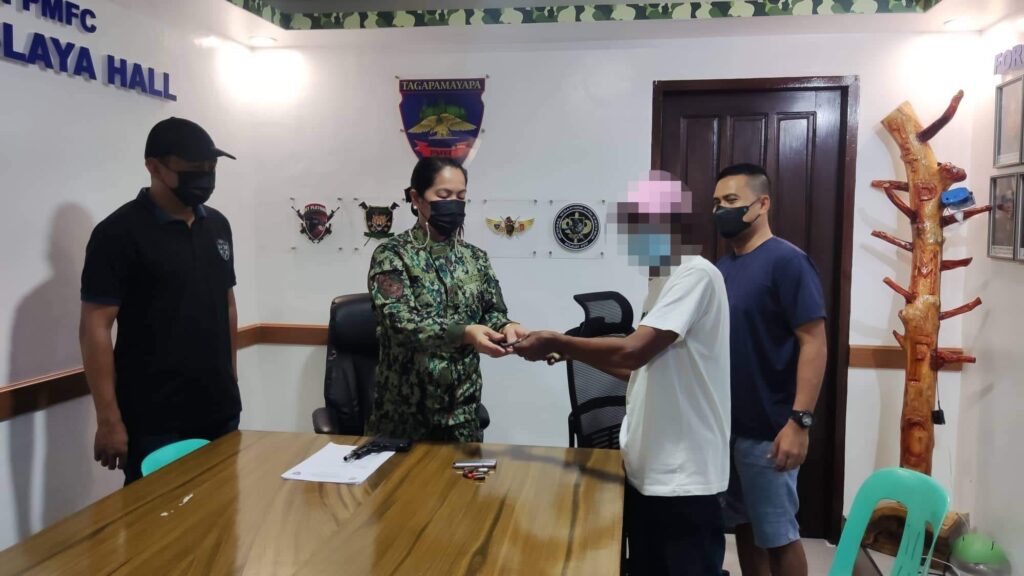 CAMP General Alejo S Santos, City of Malolos — A former member of the Communist Party of the Philippines-New People's Army (CPP-NPA) voluntarily surrendered to Bulacan PNP in Bocaue, Bulacan on September 8, 2022. 
PCol Relly Arnedo, Officer-In-Charge, Bulacan Police Provincial Office (BUL PPO) identified the surrenderee as alias Ka Alfie, 67 years old, a fisherman, a former member and claims to be an organizer, collector and logistician of New People's Army (NPA).
PMaj Norheda Usman, Officer-In-Charge, 1st Provincial Mobile Force Company (PMFC) said that on September 8, 2022 at about 01:15 PM, joint elements of Bulacan PIU, 2nd PMFC, 301st MC RMFB, 24th SAC, 2SAB PNP SAF and 70IB PA facilitated the surrender of the subject.
Alias Ka Alfie turned over two (2) unlicensed firearms described as one (1) cal. 45 pistol without serial number, seven (7) pcs of caliber .45 live ammunitions and one (1) .22 revolver with four (4) live ammunitions.
The surrendered former CTG member is presently under the custody of 1st PMFC for investigation and custodial debriefing.
Bulacan Police is stern on its intensified campaign against insurgency and terrorism to ensure the provision of social services, employment opportunities and improved quality of life in communities that have been experiencing or are vulnerable to armed communist conflict.